Kate Moss' fashion picks have us constantly swooning over photos of her dolled up to the nines. Whether she's rocking a shimmering trouser suit, a geometric mini dress or a classic LBD, our fave super never fails to set our style pulses racing, so take a look back through Miss Moss' best party outfits and be prepared to become preeetty jealous of her uber-chic wardrobe…
Click or tap to zoom into this image
Kate Moss Rocks A Silver Trouser Suit At 'The Collection' Auction Photocall In London, 2013
Click or tap to zoom into this image
Kate Moss Works A Fishnet Dress At The British Fashion Awards In London, 2011
Click or tap to zoom into this image
Kate Moss Slips Into A Leopard Print Midi For Marc Jacobs' Launch of 'Kate Moss', 2012
Click or tap to zoom into this image
Kate Moss Opts For Classic Tailoring At The Mango Fashion Awards In Barcelona, 2012
Click or tap to zoom into this image
Kate Moss Shimmers In Gold At The After Party Of Marc Jacobs' Launch Of 'Kate Moss' In London, 2012
Click or tap to zoom into this image
Kate Moss Teams Snakeskin Print With A Chic Beige Blazer At Zuma Restaurant In London, 2011
Click or tap to zoom into this image
Kate Moss Rocks A Quiff At The Topshop Brompton Road Store Opening In London, 2010
Click or tap to zoom into this image
Kate Moss Cosies Up In A Winter Warmer At Moet & Chandon's Etoile Awards In London, 2011
Click or tap to zoom into this image
Kate Moss Dons An Underwear-Style Slip At The CFDA Awards In New York, 2005
Click or tap to zoom into this image
This is an image
10
of
22
Kate Moss Struts Her Supermodel-Stuff In Black Fur At Paris Fashion Week, 2011
Click or tap to zoom into this image
This is an image
11
of
22
Kate Moss Stuns In Black At The Serpentine Summer Party In London, 2013
Click or tap to zoom into this image
This is an image
12
of
22
Kate Moss Puts Her Super-Slim Pins On Display At Stella McCartney's Eveningwear Dinner In London, 2012
Click or tap to zoom into this image
This is an image
13
of
22
Kate Moss Parties In A Digital Print Mini At GQ's Men Of The Year Awards In London, 2009
Click or tap to zoom into this image
This is an image
14
of
22
Kate Moss Matches Up Her Lips And Clutch At AnOther Magazine's Launch Party In London, 2013
Click or tap to zoom into this image
This is an image
15
of
22
Click or tap to zoom into this image
This is an image
16
of
22
Katerexfeatures_1443078az.jpg
Click or tap to zoom into this image
This is an image
17
of
22
Katerexfeatures_1440018a.jpg
Click or tap to zoom into this image
This is an image
18
of
22
Katerexfeatures_1005794br.jpg
Click or tap to zoom into this image
This is an image
19
of
22
Kate Moss' Best Party Outfits – Making Skinny Jeans Glam – 7
If the party invite said Black Tie, Kate would could still turn up in a pair of skinnies and look the part. For a private Chanel dinner she sported these classic pieces - smart, stylish and perfect.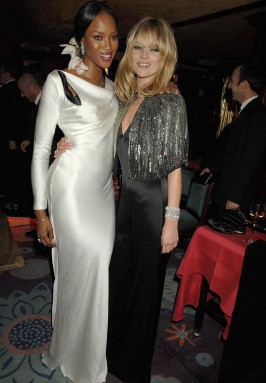 Click or tap to zoom into this image
This is an image
20
of
22
Kate Moss' Best Party Outfits – Kate Chooses Topshop – 5
Remember the pictures of Kate and Naomi dancing away at the launch of her Topshop Christmas Collection? This silk jumpsuit and beaded cape was the inspiration for many an office party outfit.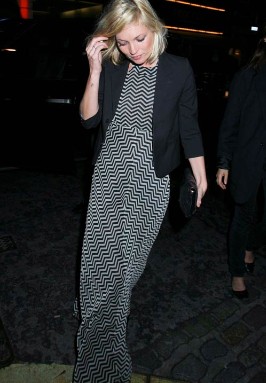 Click or tap to zoom into this image
This is an image
21
of
22
Kate Moss Sticks To Her Faithful Tux At A Soho House Party, 2008
Click or tap to zoom into this image
This is an image
22
of
22
Kate Moss Hearts Leopard Print At The Dorchester Bar's Re-Opening Party In London, 2006