If there's one wardrobe staple we really just can't live without, it's a casual dress. Yep, whatever the weather or occasion, a casual dress can be styled in umpteen ways to create the exact look you're after, as well as acting as the perfect base to a load of accessories you just can't resist piling on.
Let's start with fabrics. The options really are endless; there's cotton, jersey, linen and denim to choose from, with thickness and texture to suit each and every social event you might have lined up. When the months are warmer, opt for cotton or linen for a cool, feminine look that won't leave you feeling hot and sticky when you venture out for a picnic with your gal pals. If it's chillier, denim is a little thicker, while polyester fleeces will work well when you really can't bare the thought of leaving the house for fear of frostbite (come on, we've all been there).
And styles? There really is something to appease every stylista. Florals are an all-round crowd-pleaser – go for big blooms to make a statement during winter and intricate prints for a cute girlie look come summer. Geometrics, stripes, block colours and embroidery are on offer too, with everyone from Gucci to Anya Hindmarch championing the embroidery trend on the SS16 catwalks. It's not all about prints though – dress up a plain frock with statement jewellery and pair with brogues and a chunky knit for a weekend look that'll work time and time again.
All in all, these beauties really are the ultimate solution to off-duty cool. Above all, coming in at just £19.99, you'll barely notice the dent in your bank balance. Now excuse us while we snap up our faves… Happy shopping!  
Click or tap to zoom into this image
River Island Rust Military Shirt Dress, £60
Click or tap to zoom into this image
Next Grey Stitch Detail Dress, £24
Click or tap to zoom into this image
Glamorous Red And White Poppy Kimono Dress, £30
Click or tap to zoom into this image
Click or tap to zoom into this image
Click or tap to zoom into this image
Zara Black Long Embroidered Dress, £49.99
Click or tap to zoom into this image
Zara Striped Dress, £22.99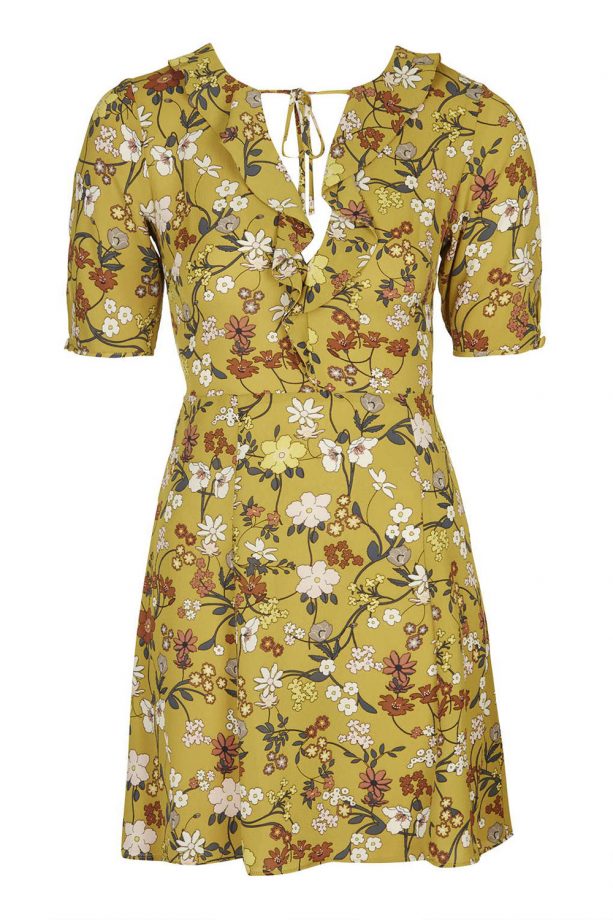 Click or tap to zoom into this image
Topshop Floral Garden Tea Dress, £42
Click or tap to zoom into this image
Phoebe Longline Wrap Coat by Jovonna at Topshop,
Buy
Click or tap to zoom into this image
This is an image
10
of
11
Miss Selfridge Denim Shirt Dress, £42
Click or tap to zoom into this image
This is an image
11
of
11
H&M Rib Knit Orange Dress, £29.99