Does Zoolander 2 have the most celeb cameos in it ever? We reckon so. When we weren't laughing or practicing our own Blue Steel impression, we were nudging our cinema companion and going "it's Kate Moss! There's Karlie Kloss!" much to the enjoyment* of our fellow movie watchers.
As well as the regular cast of Kristen Wiig (totally unrecognizable as a plastic surgery obsessed designer), Will Ferrell's Mugatu and, of course, Ben Stiller and Owen Wilson, there was also a gazillion A-Listers popping up either playing themselves or various very odd parts. Penelope Cruz and Justin Theroux also star. Yep, we told you it was jam-packed with celebs.
Kristen Wiig and Will Ferrell
Watch it this weekend and see how many you can count. We managed 37 but didn't see Kim Kardashian, Kanye or Macauley Caulkin who were rumoured to appear. Did you spot them? Or did we miss any more? Let us know!
*they hated us
There's more to life than being ridiculously, ridiculously good looking as these celeb cameos proved… (WARNING: some small spoilers)
Benedict Cumberbatch… playing All, the new supermodel who's 'so hot right now'
Joe Jonas… we spotted him sitting FROW
Ariana Grande… we won't spoil anything but Ariana is getting up to something very naughty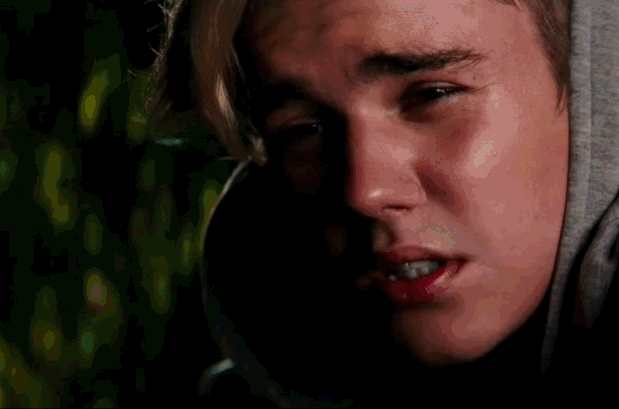 Justin Bieber… perhaps the most famous cameo, Justin is murdered right at the start. Cue 'everyone wants to kill The Biebs jokes' (presumably from people who haven't heard Purpose)
Demi Lovato… On screen only, blink and you'll miss her
Usher… pulling a very good Blue Steel
Kiefer Sutherland… The 24 actor pops up in a most unexpected part
John Malkovich… keep your eyes peeled for him in the prison scene
Katy Perry… the singer had hinted she would be appearing in an Instagram post

READ MORE: Take A Tour Of Derek Zoolander's House

Kate Moss… but of course fashion royalty had to appear
Neil DeGrasse Tyson… America's biggest stargazer makes an appearance
Sting… you'll never guess who he's playing
Zoolander 2 Cameos: Mugatu returns
Anna Wintour… offering her verdict on Mugatu's designs
Mika… playing a hairdresser
Lewis Hamilton… rocking the FROW, as per
MC Hammer… in one of the best jokes of the film
Tommy Hilfiger… the fashion designer plays a pretty big role
Susan Boyle… more famous than Derek and Hansel in this new world
Marc Jacobs… "Marc… By Marc Jacobs"
Alexander Wang… Joins his designer pals
Katie Couric, Matt Lauer, Natalie Morales… The US newsreaders keep us updated on what Hansel and Derek have been up to
Skrillex… playing a DJ. Shockingly.
Madonna… The smallest of parts, but we imagine she's been very busy
The Fat Jewish… From Instagram to the big screen, our fave funny man is in the background
Valentino… another fashion designer to appear
Karlie Kloss… the model shows up as Eve with…
Alexander Skarsgard… as her Adam
Susan Sarandon… as you have never seen her before
Jourdan Dunn… the model gets to add / actress to her job title with her role
Willie Nelson … the country legend has an encounter with a hippo
Naomi Campbell… doing what she does best
Fred Armison… in his creepiest role yet
Olivia Munn… FROW with Lewis Hamilton
Billy Zane… back playing himself
A$AP Rocky… rap, rap, rapping