I think we're psychologically inclined to love a good crime. Not violent crimes but crimes like heists and fraud which are virtually victimless, especially when they're exacted  to take down the powers that be. In this example, one women used 20 men's naivety to become what society told her she couldn't be: a home-owner.
It's this inclination that draws us toward movies like Ocean's Eleven and root for bank robbers. What we think is absolutely awesome is that this is totally legal as much as the 20 idiot dudes that got punked will protest.
So here's how the story goes. A few days ago, a user of the Tian Ya Yi Du blogging platform in China reported how one co-worker (dubbed Xiaoli) tricked 20 men into thinking they were her boyfriend. Already that's an awesome con and totally justified when you think about how many scumbag dudes are doing this daily just for the fun of it.
Xiaoli then convinced each of these 20 boyfriends to buy her a brand new iPhone 7 which are in high demand right now.
She then sold these iPhones online for 120,000 Chinese yuan (about £14,500) and used that money to put a deposit down on a house in the countryside.
BOOM.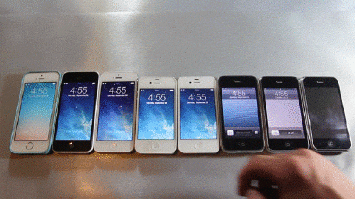 Qiaoba, the user that reported the story, spoke to the BBC and said: "Everyone in the office is talking about this now. ho knows what her boyfriends think now this news has become public". We'd love to see their faces…
The co-worker continued: "[Xiaoli's] parents are getting old and she might be under a lot pressure hoping to buy them a house… But it's still unbelievable that she could use this method!".
People will do a lot of things for family and you have to respect that. Even if it means conning a room full of people into buying iPhones.
The story has been totally corroborated by the phone recycling company that bought the phones from her.
God, we love this women!