This year is gonna be MASSIVE for movies. There's the ones we can't wait for (hello Suicide Squad), the rom-coms that are set to cheer us up and the childhood classic remakes for reminiscing. We plan on booking tickets for all of the below, how about you? Don't forget the popcorn!
JANUARY
Upcoming 2016 Films: The Revenant
The Revenant (Jan 15th)
If we forget for a second that two of our favourite Hollywood babes are both in the film (Leonardo DiCaprio and Tom Hardy) the plot looks to be absolutely gripping and a teeny tiny bit gory, which if you ask us is a perfect combination.
Upcoming 2016 Films: Room
Room (Release Date Jan 15th)
Based on the hugely popular book, discover the story of a boy locked away discovering the outside world for the first time. Sure to tug on those heartstrings, bring some tissues to this screening!
FEBRUARY
Pride, Prejudice and Zombies (Feb 11th)
Now that's what we call a catchy title. This film adds another slightly problematic element to Jane Austen's original love story. Aren't relationships tricky enough without the inconvenience of the undead?! We agree, but we look forward to seeing how this love tale is untangled.
Upcoming 2016 Films: Deadpool
Deadpool (Feb 10th)
If you're not familiar with this comic book bad guy don't worry, you're about to be! Ryan Reynold's takes on this twisted character with the hit that's bound to warm us up for superhero season.
Upcoming 2016 Films: How To Be Single
How To Be Single (Feb 14th)
Forget the roses and chocolate, this is set to be the best thing about Valentines Day. Starring Rebel Wilson and Dakota Johnson it follows two single girls as they navigate their way through the dating highs and lows of NYC. And it looks SERIOUSLY funny.
MARCH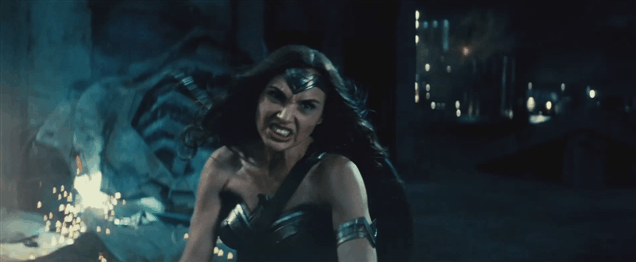 Superman Vs Batman (out 25th March)
What happens when the super rich takes on the super human? Great action scenes, killer characters and a brilliant villain of course. But it's not just about the men, Wonder Woman is making a stand for women everywhere showing that we can give those men a run for their money, you go girl!
APRIL
The Jungle Book (April 15th)
Who doesn't love a classic Disney remake? We certainly do! Prepare to flash back to your childhood with this jungle story, feel the nostalgia and maybe even shed some tears. We'll be sat right there with you clutching the popcorn. The all-star cast includes Idris Elba, Scarlett Johansson and Bill Murray and will be coming to UK cinemas on April 21st. The teaser trailer is here and to check it out scroll to the bottom of the page. 
MAY
Alice Through The Looking Glass (May 27th)
Crazy costumes and bizarre characters, it seems there's nothing more fantastic than Alice and her adventures. The mad hatter, the red queen, welcome back your favourite fantasy characters with another Tim Burton masterpiece.
JULY
Ghostbusters (July 15th)
The first all female Ghostbusters team is ready to take the world by storm. Get all the girls together, grab some cocktails and settle down for a show of girl power.
Finding Dory (July 29th)
Is there anything better than an adorable and heartwarming story of a fish with amnesia? Let out your inner child and settle down to enjoy some simple animated fun. It's bound to make you smile and laugh like nothing else.
Ab Fab (July 1st)
Oh yes, the fabulous crew are back with scandal, alcohol and plenty of drama. Living the high life, Edina and Patsy are causing plenty of trouble. Be sure to wear waterproof mascara for this one, you'll be crying with laughter before you know it.
AUGUST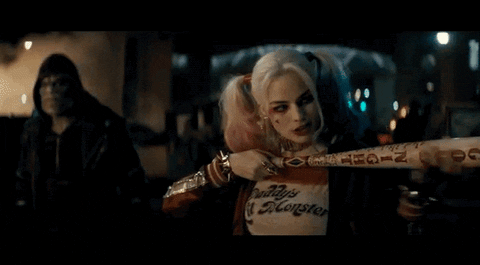 Suicide Squad (August 5th)
Since that super creepy trailer aired we've been counting down the days for this one. Good guys beware because the supervillains are in town. Watch what this amazing cast (including Cara's much-anticipated role) do with some of the most twisted characters in DC history. There's little we love more than a bad boy after all..
SEPTEMBER
Bridget Jones Baby (Sep 16th)
Renee Zellweger and her big knickers are back in our lives again, and finally! What has happened in Bridget's life since she left us 11 years ago, we can only begin to imagine…. Plus we can't wait to see what part Ed Sheeran will be playing.
OCTOBER
The Girl On The Train (Oct 7th)
You loved the book, now get ready for the film. Starring Emily Blunt, this thriller will get your heart beating as Rachel gets further intertwined in the mysterious murder of a young girl.
NOVEMBER
Fantastic Beasts and Where To Find Them (Nov 18th)
Harry Potter fans rejoice, J.K.Rowling has returned with this long awaited adaptation telling the story of a Hogwarts text book. Starring Oscar favourite Eddie Redmayne we get thrown into New York to experience a whole new side to our favourite fantasy world.
By Kadie Eve