Breakfast has lost its edge recently. In the days of yore, it was lauded for being the most important meal of the day. Children would rush to their nuclear family tables and shovel puffed rices into their little mouths in sheer delight. Today a black coffee and a bite of chocolate you left on your desk the day before constitutes breakfast.
In fact, I would wager that in three years we'll be referring to it as 'early brunch'. With this in mind, you've got to admire the innovators, the toast makers and the cereal aficionados out there trying to steer the public back to breakfast.
Cereal Cafés are old news, Unicorn Toast is dominating the headlines as the latest rebrand of breakfast.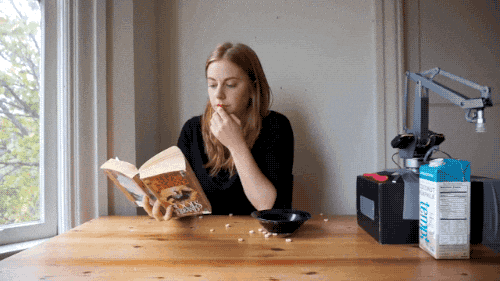 You read that right, Unicorn Toast is the latest Instagram-led revamp of regular food. As interesting to look at as it is to eat, all Unicorn Toast is, to demystify it, is regular toast smeared with cream cheese and natural ingredients to colour the spread!
Designed by food stylist and photographer Adeline Waugh, is another part of her rainbow breakfasts which appeal to the eyes as well as the stomach.
Speaking to Teen Vogue, Waugh said of her unicorn toast: "I've been trying to incorporate red beets into as many creations as possible, ever since I realised that they can turn just about anything into the most ridiculously beautiful shade of hot pink.
"I was using beet cream cheese to make colourful pink toast, and then it occurred to me that I could probably make additional colours of cream cheese using natural ingredients."
The colourings don't contain any artificial ingredients either! As she mentioned, the hot pink comes from beet juice but the lighter pink is sourced from frozen strawberry powder, orange and yellow is made with turmeric root juice, spirulina powder for light blue and drops of chlorophyll for the light green.
Adeline's Instagram is also full of three-dimensional toast art and other creative takes on breakfast. We totally recommend you check it out – maybe not on an empty stomach.