It's safe to say the world has gone a tad Bey-crazy since Beyoncé released her visual album Lemonade at the weekend.
The 34-year-old dropped her new record with a 60-minute HBO special on Saturday night. And it pretty much broke Twitter.
Tweets from ecstatic fans included: 'Oh damn! I'm just sitting here with my mouth agape. This is amazing. #LEMONADE,' and: 'LEMONADE IS SO GOOD OH MY GOD.'
Beyoncé released Lemonade on Saturday night

See: The Beyhive Is Going *Crazy* Over Beyoncé's Lemonade

But it wasn't just the Beyhive who were praising Beyoncé on social media. Of course, members of her family were just as proud.
Bey's mum Tina Knowles was actually with her daughter as the programme aired, sharing an Instagram snap of the singer's hands clasping a jar of lemonade (what else, eh?).
Beyoncé watched her HBO special with her mum
She captioned the image: 'My baby with a jar of lemonade
Tina then wrote alongside another snap of Beyoncé: 'Toast to lemonade
'It was soo important to her to offer something that would bring about healing and hope to the universe! No matter what you've gone thru in life you can always come out on the other side!'
Beyoncé toasted her release with Tina Knowles
Of course, plenty of Tina's followers started questioning whether this last point could be a reference to those cheating rumours.

See: Did Kim Kardashian Just Try To Steal Beyoncé's Thunder?

When Lemonade was first released, Queen Bey's fans wasted no time in picking up on the fact that she references infidelity an awful lot. And in true Beyoncé-style sass, too.
What *is* going on between Beyoncé and Jay Z?
At one point, she demands: 'Are you cheating on me?', which led viewers' eyes to turn to her husband Jay Z.
The mum-of-one also got social media users questioning whether there was trouble in paradise with the line: 'Today I regret the night I put that ring on.'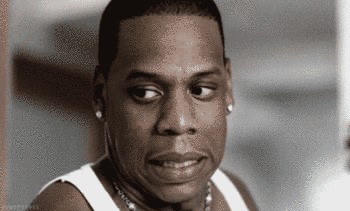 Another lyric – included in the track Don't Hurt Yourself – says: 'This is your final warning, you know I give you life, if you try this s*** again, you gon' lose your wife.'
Hmm. Whatever the case, she sure knows how to get us all talking…