1. Taylor Swift's over-eager excitement
Just look at this awkward little half handshake thing.
We've all been there (although not when picking up a Grammy). 
2. Taylor Swift and Selena Gomez. That is all. 
These two have definitely become our BFF goals. 
We mean, they can communicate without even talking… SEE?
And who knows what that look meant… 
3. Tori Kelly did NOT seem impressed by Taylor Swift's speech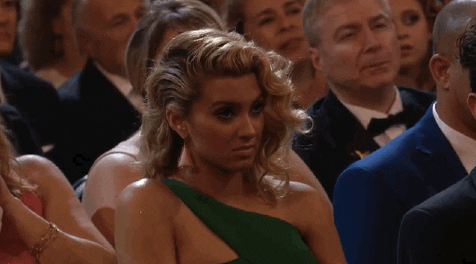 Um.
Well, we loved it! 

See: Did Taylor Swift Throw Shade At Kanye In Her Speech?

4. John Legend is the PERFECT man 
We've all been there girls. 
Who wouldn't want a hubby that will help you prepare for the perfect selfie?
5. Lionel Richie really wanted to bust out the lyrics to HIS OWN song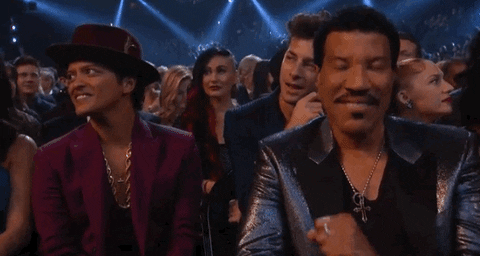 No, Lionel.
It was Demi Lovato's turn. 
6. Someone tried to take a stealthy selfie of Taylor Swift
Come on.
That would be ALL of us. 
7. Swifty's ADORABLE reaction to Ed Sheeran's win
N'awww. 
Want to relive all of the best moments? 4Music will be airing the Grammys in full from 8pm tonight.