Snapchat never fails to entertain us with its new and exciting updates. 
Sure, we've been having a lotta laughs with the video feature for quite a while now. But the social media moguls have just announced that it's about to look very different. 

See: 9 Snapchat Hacks You NEED To Know

Snapchat have revealed that videos will soon be able to incorporate emoji stickers that will MOVE with your footage.
Sounds neat, huh?
According to Mashable, the emoji stickers will be able to animate, rotate and scale automatically to match the object you stick them to.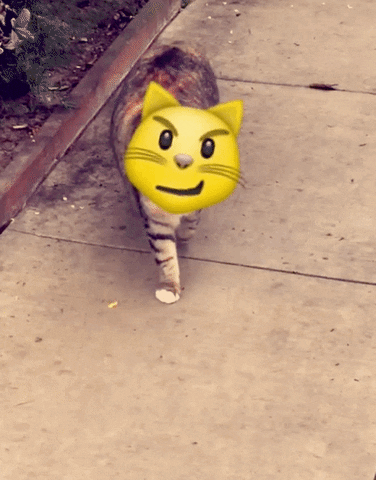 So basically, if your cat is running about the room and you want to share the 'mare with your favourite snappers, you could add a devil face emoji onto him and it would perfectly sync onto his little face as he trashes the gaff.
How cute.  
Take note: you'll need to make sure that you add the emoji through the sticker button, and not the text box, in order for it to become interactive.

See: Celebrities To Follow On Snapchat

But don't get TOO excited just yet. 
The update will be available to Android users from Wednesday, and will be coming to the iOS app 'shortly'. 
Well. We'll be jumping on that one as soon as it lands. 
And, in the meantime, why not see what we're up to on Snapchat? You'll find us at lookmagazineuk.