The 29-year-old almost missed her slot on Good Morning Britain this morning
Tube strikes have got everyone in London feeling like they could shed a tear today – including Michelle Keegan.
With thousands of stranded commuters taking to the roads to get to work, the 29-year-old ended up stuck in traffic en route to an appearance on Good Morning Britain.
See: Tina Moore Speaks Out About Michelle Keegan In Tina And Bobby
As she clock-watched from the car, she Tweeted fans: 'Tube strikes got me like 😩😩😩🙈 …traffic everywhere!!!!!'
Mich just about made it to the ITV studios in time, but the delays meant she didn't have time for hair or make-up. Eep.
Obviously, this didn't make one scrap of difference. She still looked completely stunning, rocking loose wavy locks, coral lips and a hint of peach blusher.
She'd opted for a chic and casual outfit, consisting of a grey off-the-shoulder jumper, black jeans and a pair of heeled white boots.
Hosts Piers Morgan and Susanna Reid explained the situation to viewers, saying: 'Our next guest we can't give too much of an introduction to because up until about 10 minutes ago she wasn't going to make it.
'But she's here, Michelle Keegan! What a drama! There's the Tube strike and then you were stuck in traffic.'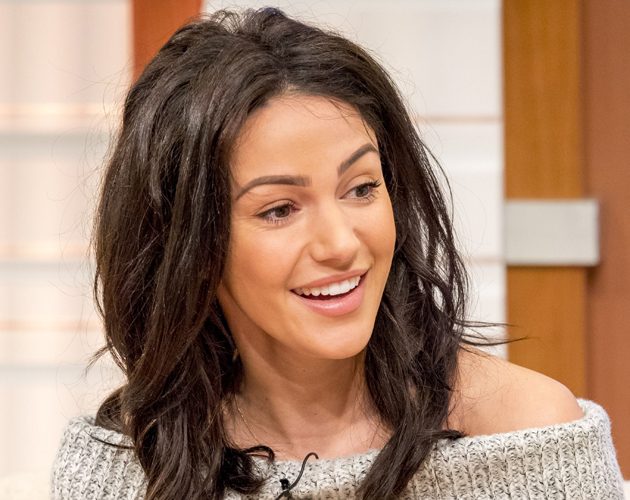 Michelle then vented: 'I nearly did miss [the show]! I came in through the door 10 minutes ago. I don't have a scrap of make-up on. I've had five people at once putting powder, blusher and a bit of lippy on.
'I can breathe now, though. I'm going to have a cup of tea.'
See: Watch Michelle Keegan's Lips And Tips Interactive Video
Michelle was on the programme to chat about her upcoming role in ITV drama Tina And Bobby, which tells the story of World Cup-winning England captain Bobby Moore and his wife Tina.
Talking about how she ended up in the role, she said: 'It's a biopic piece from Tina Moore, really. She started writing Bobby letters years and years ago.
'She put them into a memoir and that's been made into a drama.'
Catch Tina And Bobby on ITV this Friday, 9pm.