This is a little disappointing...
Words by Amy Hunt
From the Editors of womanandhome
Commentary surrounding Meghan Markle's entrance into the British royal family – following her engagement to Prince Harry – has been focused on the fact that she will mark a big change for 'the firm'.
Meghan is a famous American actress, and many royal observers have suggested that her marriage to the fifth-in-line to the throne will be a big change in tradition for the current royal family.
See: Is It Okay For Prince Harry And Meghan Markle To PDA?
And it will certainly be an even bigger change for Meghan, as she prepares to become a full-time, working royal. Meghan has already moved from Toranto to her new home in London, and is soon to be baptised and confirmed ahead of her wedding to Harry.
However, it seems that there's one aspect of being a royal family member, out of all the challenges the role throws up, that Meghan could find particularly different.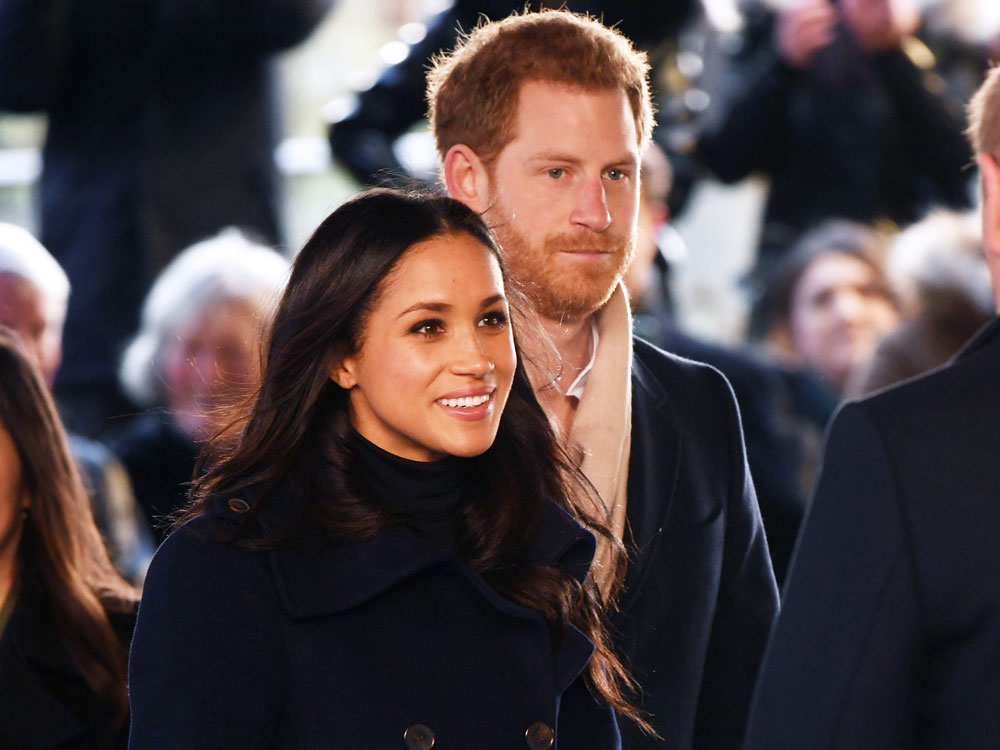 See: Why Prince William Probably Won't Be Harry's Best Man
A biographer of the Queen, Robert Lacey, told The Guardian how politically active Meghan could find it a 'problem' that members of the royal family are required to be politically neutral.
In the past, Meghan has spoken openly about her view of how 'divisive' current US president Donald Trump is, calling his views 'misogynistic'. She also spoke up and said that Trump has made it easy to see that you 'don't want that kind of world' that he is creating.
It's no secret that Meghan speaks openly, and she had been doing so from a young age, with Meghan taking on a major beauty brand aged just 11-years-old.
Speaking on how Meghan's political views might prove problematic in the royal family, Lacey said, 'You have to go back to Prince Philip to think of a recruit to the family who is so evidently feisty and spiky.
'I can see that this is going to be a real problem in the months and years ahead for her [Meghan], an existential problem. I don't imagine the Queen will be in a rush to have Meghan at Balmoral when Trump visits.'
Traditionally, the royals are required to stay out of political issues, with the Queen having always stayed neutral on issues of the state. In fact, the monarchy's website states, 'As head of state, the Queen has to remain strictly neutral with respect to political matters.'
At times, members of the royal family have, however, vocalised their opinions on political issues, with Prince Charles being a well-known champion of environmental causes.
However, it seems that Meghan is already fully accepting of all the changes her new role is likely to bring, including neutrality on these kinds of issues.
In recent months, she's refrained from posting on her various social media channels, and has also taken down her lifestyle website, The Tig.
In the past, Meghan's Instagram account has seen her clearly expressing her views on certain issues. She posted a tongue-in-cheek photo around the time of the Brexit vote, which read, 'If EU leave me now, you take away the biggest part of me' – clearly showing her views about Britain leaving the European Union.
Dickie Arbiter, former press secretary to the royals, suggested that Meghan is well aware of her new requirements, and seems to be embracing it.
He said, 'Now she has come into the royal family, she will have to be politically neutral. Harry has probably made that perfectly clear.
'He knows she has been outspoken, but all that has to stop. She is going to have to adapt. I am sure she is on the road already.'