Calling all selfie lovers…
Hands up if you're obsessed with taking endless selfies for Instagram or Snapchat? Well now you can put that pose you've mastered to even better use. Because MasterCard has just announced that it will soon be allowing their customers to verify online payments with a selfie instead of the traditional password verification requirement. Yep, you heard us right.
See: Gigi Hadid Reveals How To Take The Perfect Selfie!
Picture: MasterCard
This means you can now shop online at your favourite stores without having to rummage around for your bankcard. As well as using face recognition, MasterCard will also enable you to use fingertip recognition for verification too.
It's also super easy to use – all you need to do is download the app once the service becomes available, enter your bankcard details as normal and then, in the words of Kim K, 'take a selfie'. But just to make sure the app recognizes you as not being a robot – you will need to blink whilst taking your pic! Then you're good to go.
See: Celebrities Without Makeup: Our Fave Bare-Faced Beauties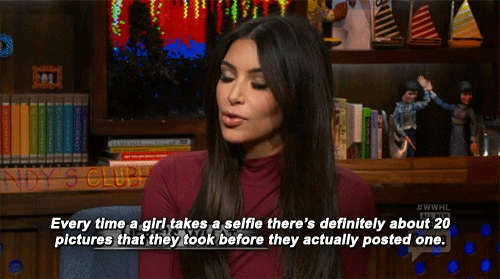 So, if this is right up your street, then stay tuned, as payment by selfie will be available this summer in the UK and other countries. 'Til then, we're off to perfect our selfies… Say cheese!