Tiff's on/off boyfriend is one of the CBB housemates. And it seems like she was watching from home...
Sam Thompson has just become one of the latest contestants to enter the Celebrity Big Brother house, taking a spot on this year's line up alongside Girls Aloud star Sarah Harding and EastEnders' Shaun Williamson AKA Barry.
The 24-year-old appears to be leaving his real life on quite dramatic terms, though, having gone on a 'break' with long-term girlfriend Tiffany Watson, who stars alongside him on the E4 reality show Made In Chelsea. 
See: Viewers Accuse Celebrity Big Brother Of 'Mocking' Mental Health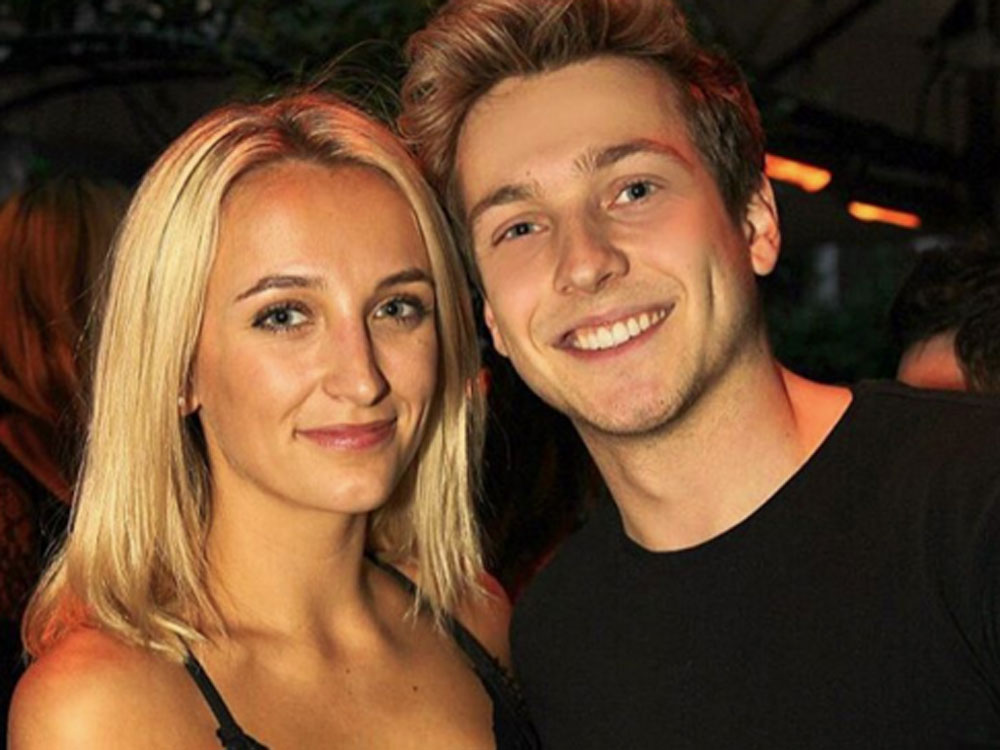 The pair have had a pretty rocky relationship in the past and, back in May, they announced their plan to 'split for summer'.
They discussed their mutual decision on MIC's end of season show, with Sam explaining: 'We're kind of going on a summer break.'
Tiffany added: 'We are together at the moment, but we've scheduled in a break.'
The pair were adamant that this didn't mark the end of their relationship, with Sam continuing: 'I want to marry Tiff, I know I'm going to have kids with her. I'm just very aware of how young I am.'
The current status of their relationship seems uncertain, but after episode one of the new spin-off show Made In Chelsea: Ibiza aired this week, something of a Twitter spat broke out between Tiff and Mimi Bouchard. And it was all to do with Sam.
At the end of the episode, a teaser for next week's dramz saw Tiff's on/off beau moving in for a kiss with Mimi, and she was none too pleased about it.
Branding Mimi 'easy', Tiffany then posted a series of 💔💔❤️❤️ emojis.
Oh dear.
Despite the Twitter beef, Tiffany appeared to tune in for the launch of Celebrity Big Brother on Tuesday night. But, interestingly, she didn't reference Sam's entrance.
The reality star wrote: 'That Brandi is bloody brilliant #CBB'.
Hmm.
One fan questioned: 'Are u hoping Sam wins, or have u fell out [sic]' – but she didn't seem to respond.
A little later, she retweeted a fan comment about Sam, adding that she had been experiencing 'weird dreams…'
We guess we'll just have to see how this one unfolds.