Eek, could this be the start of something very special?
Tonight's episode sees Camilla Thurlow come even further out of her shell, as the islanders celebrate her 28th birthday.
After Jamie went to the effort of making Cam a big birthday breakfast (we're not jealous at all) the shy islander admitted to the girls that she would like to take things further with him.
She told them: 'I'm a normal woman. Of course every person would want to have sex with him, I mean look at him. But we don't know where we are at just yet and we've got two weeks to go.
'Shouldn't I wait to find out what it's like outside before I do that in case this is something that's only happening in here?' she wondered.
Confiding further in Montana, Camilla admitted that she was fearful of rejection: 'It's not even just that, I need a bit more confirmation from his side, like sexual confirmation.
'I don't want to go from zero to 100… In the real world I wouldn't sleep with someone after four days.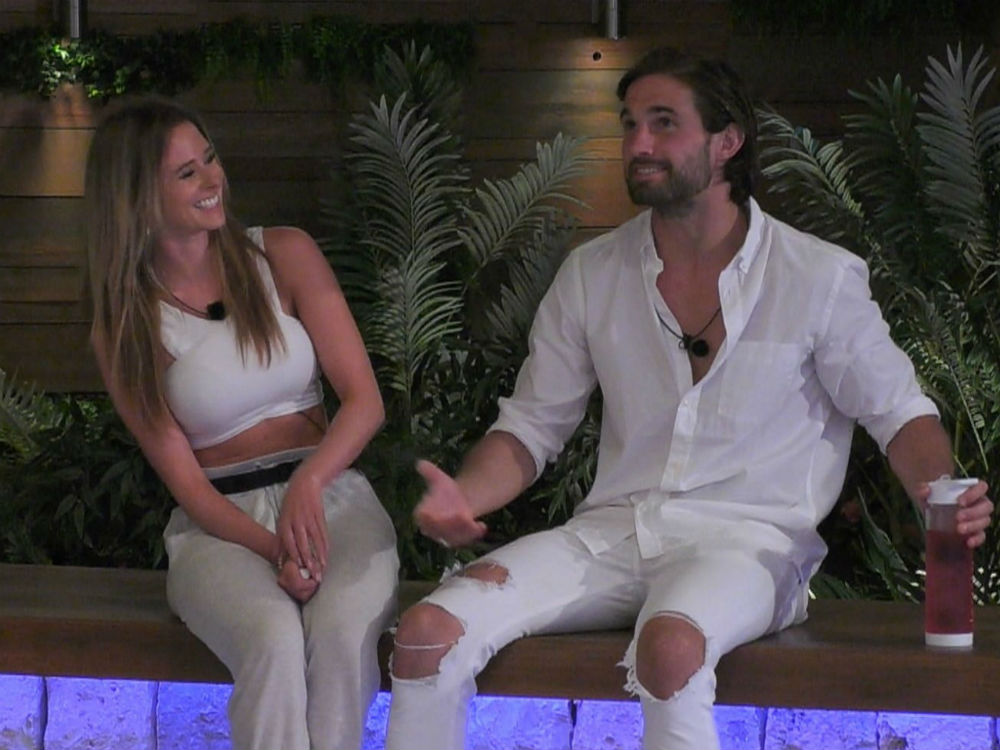 'I need to step it up a bit but that doesn't mean sleep with him.'
See: Love Island Fans Defend New Girl Georgia As She Splits Kem And Amber
In true Montana style, she encouraged reserved Cam to enjoy herself:
'When you're getting with him, just make it a bit more passionate! Just go for it seriously, it's your birthday, do your thang!'
Later on in the evening, Montana received a text: 'Islanders, tonight the Hideaway is open you can choose one lucky couple to stay the night #getaway #bitsandpieces'.
And, of course, all eyes turned to birthday girl Camilla and her beau Jamie.
See: Love Island Fans Have Definitely Changed Their Minds About Chris
'It's definitely important that Jamie and I have some kind of alone time to see how things go when it's just the two of us,' Camilla bravely confessed.
Eek! 'Jamilla 2.0' looks VERY promising.
Find out exactly what happened between the new couple tonight at 9pm on ITV2.
By Emily Jefferies