It seems as though fans are pretty unhappy with Jonny right now...
Is Love Island's Jonny Mitchell one of the most hated guys on the television? Sadly for him, it certainly seems that way.
Ever since breaking things off with Camilla Thurlow in order to pursue a romance with newcomer Tyla Carr, he's been digging himself into something of a whole with viewers of the ITV2 show.
See: Is The Nation Starting To Turn Against Love Island's Camilla?
Sure, he might have been trying to do everything the 'nice' way, but after a conversation with Dominic Lever and Marcel Somerville found itself being broadcast all over the villa – which just so happened to include his plan to get to know Ty' despite being coupled-up with Cam' – things have gone south.
And it's safe to say that Tuesday night's show did very little to redeem him.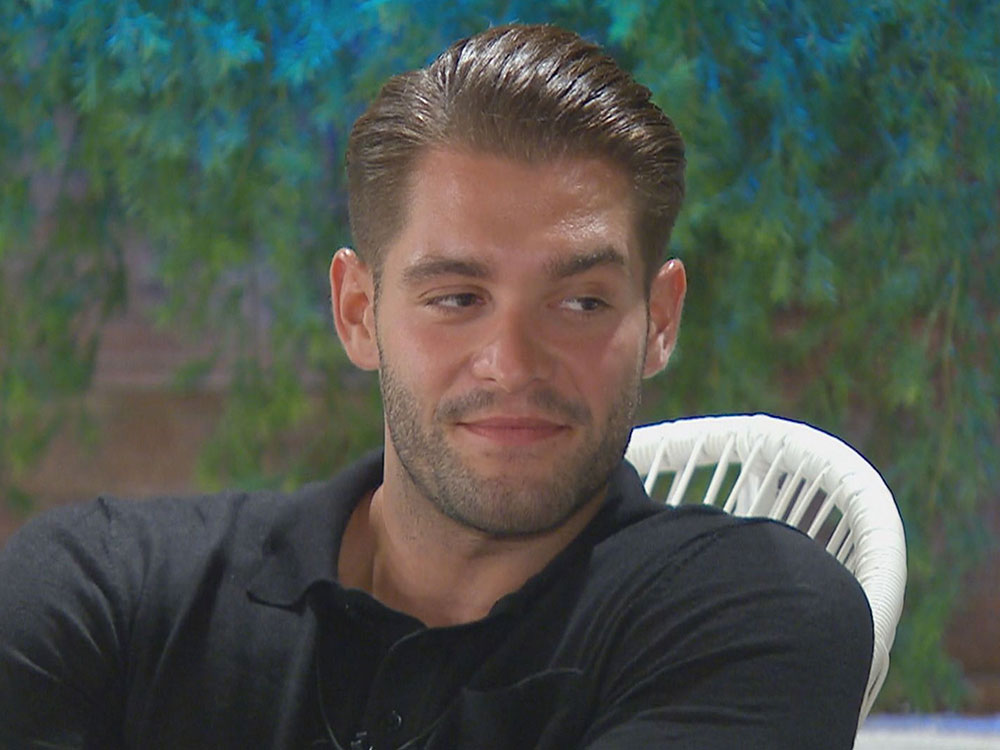 Jonny has well and truly embarked on a 'thing' with Tyla – they've been smooching up a storm, and he's been gushing about how much he likes her. In fact, he even told her that he'd walk if she was dumped in a public vote.
Fair enough right? That's what Love Island is all about, after all.
But fans seem to have taken issue with the way that Jonny is now talking about Camilla.
During last night's episode, he told the beach hut camera that her behaviour was starting to become 'irritating'.
Jonny could also be seen having a conversation with Kem (at the makeshift hairdressers AKA the gym) and it sounded like he was being pretty harsh towards his former flame.
See: Love Island's Chyna And Nathan Spill The Beans On Amber And Kem
Talking about his feelings for Tyla and how Camilla might feel when seeing it all unfold, he said: 'I'm not f***ing worried about Cam. At the end of the day she's had enough time, she's gonna have to f***ing deal with it… I'm not gonna f***ing jeopardise my experience on here just because she has to drag things out this long.'
Eep.
It's safe to say that many viewers were disgusted by his attitude, with reactions including: 'I think Jonny is being disrespectful towards Camilla, she's emotionally hurt! What does he expect? She's not a robot #LoveIsland' and 'Why is Jonny being so disrespectful towards Camillas feelings after all she's done for him 😤 #loveisland'. 
Oh dear.
What's more, a lot of viewers seemed to want Jonny and Tyla to get booted out during last night's dramatic dumping.
Tweets read: 'Was genuinely hoping that Jonny and Tyla would be dumped from the island last night, had enough of those two 😒🙄 #LoveIsland' and 'Honestly though Jonny was gonna leave😒what a shameeee #LoveIsland'.
Well, we have two new guys making their way into the villa tonight. And, if there's one thing we can rely on when it comes to Love Island, it's that a lot can change in 24 hours.
We'll definitely be tuning in. See you there?