It's fair to say that these two will not be best pals any time soon...
Dominic Lever and Jonny Mitchell definitely haven't patched things up, then.
Following Dom's dumping from ITV2's Love Island on Sunday night's show, he has been speaking out about some of his former islanders – including Jonny.
We all remember that confrontation following Dom's, er, announcement of Jonny's intentions with Camilla. Yup, the 26-year-old spilled the beans about Jonny's plan to re-couple with Cam' only to have a little more time to call things off whilst getting to know new girl Tyla.
See: What's Going To Happen To Love Island's Dom And Jess Now?
After the clash, Jonny took the seat in the Beach Hut and explained: 'On the outside world I don't deal with people like this.
'He is a busy geezer, he likes to come off like he's got all the moral high ground but he's not, he's an idiot.'
Blimey.
Dom had previously made his thoughts about Jonny pretty clear, believing that he was playing a game. It seems as though, now he's left the show, his opinion hasn't changed.
See: So Caroline Flack And Camilla Have A Secret Connection
Speaking after his exit, he revealed: 'Jonny is playing the biggest game in there. Days before anything happened with him and Camilla, I said that he wasn't interested in her.
'When the public vote happened and he realised that Camilla was liked and his couple was favoured by the public, he changed his tune a bit and started to pay her a bit more attention but still nothing that was sincere.'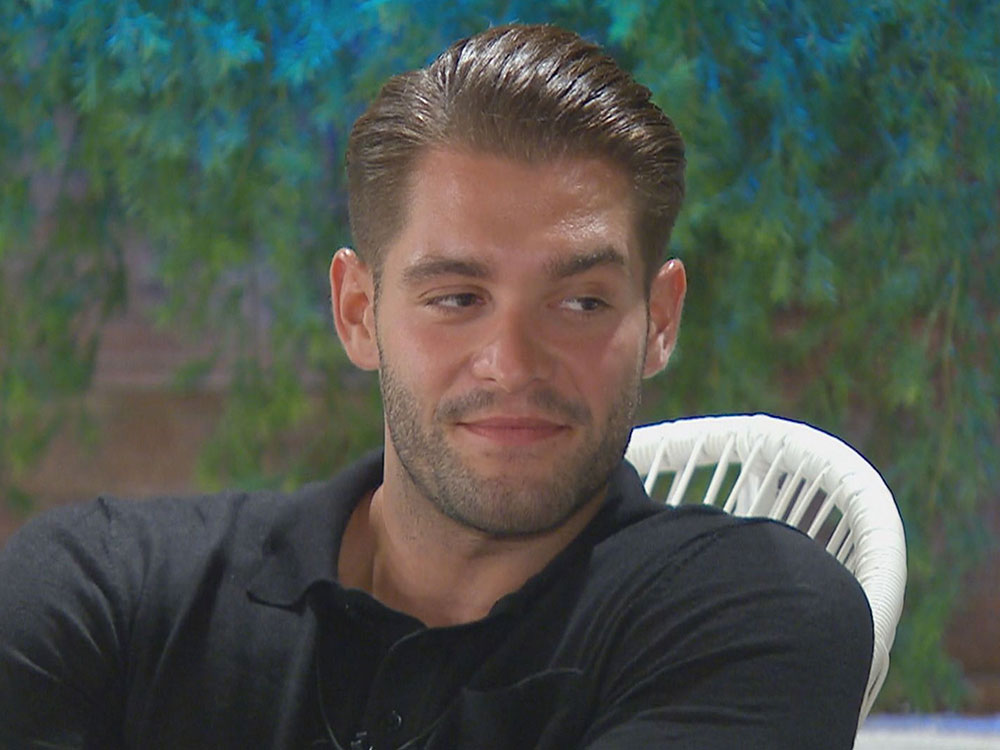 According to Dom, Jonny's behaviour during Sunday night's re-coupling acted as proof of his intentions. He continued, 'Last night proved it again, he played it safe and rather than taking the risk of going back to the villa on his own and saving Camilla if she had re-coupled with him, he picked the girl to secure himself a place in the villa.
'It paid off for him but still he risked Camilla having to go home if she'd chosen to re-couple with him. In my situation there was not a chance I was willing to send Montana home.'
It seems as though a lot of viewers agree, with one angry fan tweeting: '#loveisland Jonny actually had no reason to think Cam would recouple at all! He risked losing her to save himself. Snake'.
As Camilla appears to have the backing of the entire nation, we don't think Jonny is doing much to make himself very popular…