The original islanders for series four have finally been revealed...
Love Island 2018 is one week away. Do you know what that means? Yup, the contestants have finally been confirmed.
After weeks of speculation, ITV has revealed the official line-up for the brand new series of the reality TV show. And it's fair to say that they're all our type on paper.
Laura Anderson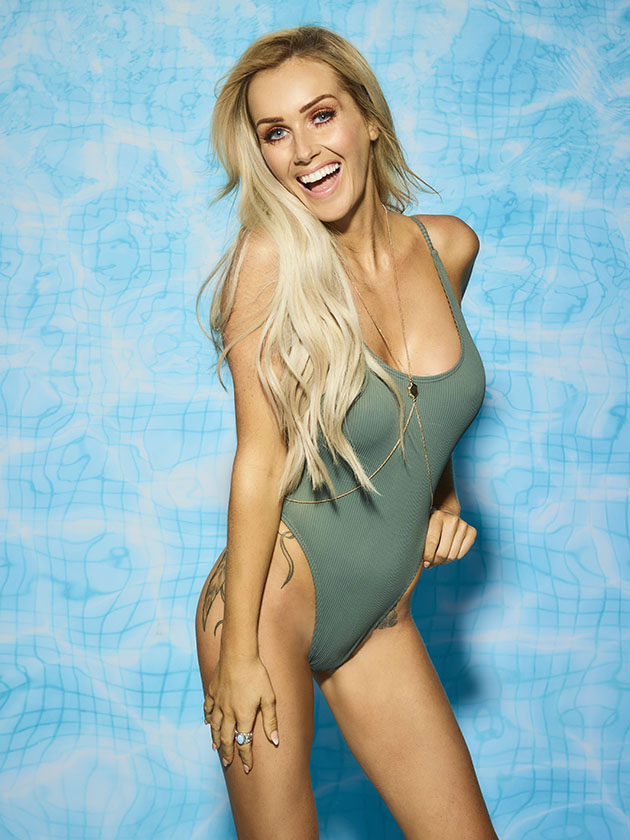 Laura, from Scotland, is 29-years-old and is this year's oldest contestant (although we all know that there'll be more added throughout the series).
'In some ways it's an advantage being older as I'm wiser and know what I want more so I can judge people quicker,' she said.
As for her relationship history, she claims that two of her exes have been in the public eye.
Dani Dyer
Yes, Danny Dyer's daughter is heading into the villa. It didn't take long for the rumours to start when an injury saw her lose her place on Survival Of The Fittest earlier this year.
We have a feeling that her famous dad could become something of a Miss GB/Blazin' Squad meme for 2018…
Hayley Hughes
Hayley, 21, is a model from Liverpool. She seems pretty feisty, admitting to receiving lots of direct messages but stating that they never get anywhere.
She has only ever been in one relationship, which lasted five years. 'We got together at such a young age, when I was 16. You just grow up, and grow apart. It's still quite raw,' Hayley explained.
'I don't think he'll like seeing me on the show,' she added.
Hayley has also admitted to having no filter: 'I say what I'm thinking at the time. Some people like it, some people don't, but I am not going to not be me.'
Kendall Rae-Knight
A former Miss North West, Kendall broke up from her long-term fiancé last year, and she's now looking out for something long-term.
'I have seen previous series when people have got together and stayed together and I do genuinely want to find someone,' the 26-year-old said.
Samira Mighty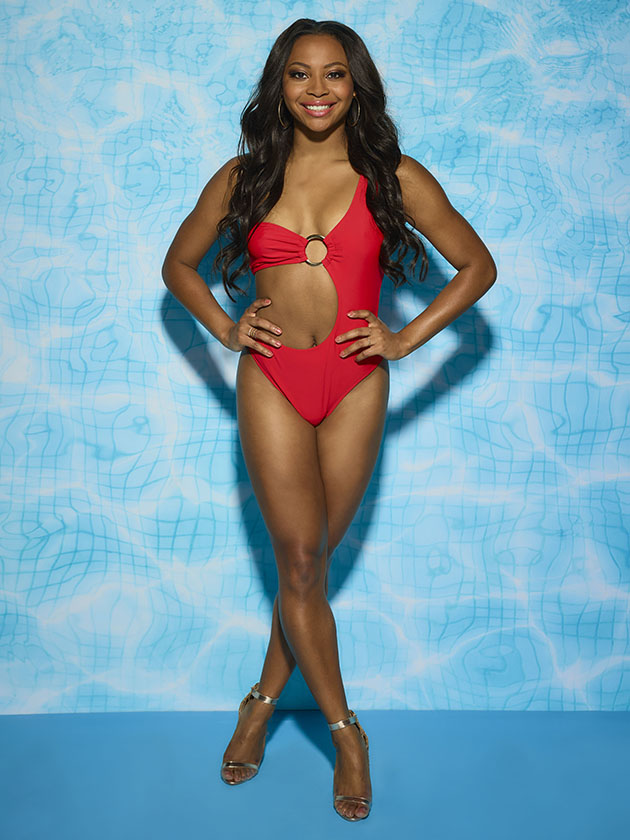 Samira, 22, is a performer on the West End and has previously been in Mamma Mia and Dreamgirls.
Describing herself as a 'boy's girl', she said: 'I do love hanging out with girls, but they can be catty.'
Eyal Booker
Eyal is a 22-year-old model from London, and it's fair to say that we're obsessed with that head of hair already.
You may recognise him, as he was once in a boyband called EverYoung. 'We had small time success and toured the country, built up a little fan base and there was fan girl hysteria,' he said.
Dr. Alex George
Move over, Marcel. There's a real doctor in the villa this year.
Alex, 27, is an A&E medic working in Wales. 'I absolutely love my job, I've worked since the age of 13 to get here and I go to work every day and I genuinely enjoy it,' he said.
Wes Nelson
Wes is 20-years-old and works as an Electrical Engineer in Staffordshire.
'I'm looking for a partner, I'm looking for someone I can settle down with and tame my wild lifestyle,' he said. 'I am 20 years old but I'd say I am ahead of my age in terms of maturity and in terms of who I am and my mannerisms. I consider myself a mature person so definitely looking for something serious.'
Niall Aslam
Niall, 23, is a student and construction worker from Coventry. He loves Harry Potter and has a wand tattooed on his arm.
His biggest worry is that he's going to 'get pied constantly', but he's hoping to find love in the villa.
Jack Fincham
Jack is a Sales Manager who describes himself as a 'walking disaster.'
'I haven't got a particular type but overall I want to find someone that I can have a real laugh with and who I actually want to spend time with,' he said.
A turn off? 'I don't want a girl farting or burping in front of me.'
Hmm.
Adam Collard
Adam, 22, is a personal trainer from Newcastle.
'I just want to have a good time and see what happens,' he said. 'I like meeting people and talking to everybody so I think even if I do or I don't find Mrs Right, it'll be fine.'