One comment did not go down well with the public...
The islanders faced a shocking twist in last night's episode.
The public were asked to vote for their favourite contestants, and the four with the least amount of votes were in danger of being dumped from the island.
The four at risk were Amber Davies, Olivia Attwood, Jonny Mitchell and Tyla Carr.
When it was discovered that the pair with the fewest votes were Jonny and Tyla, Jonny volunteered to leave.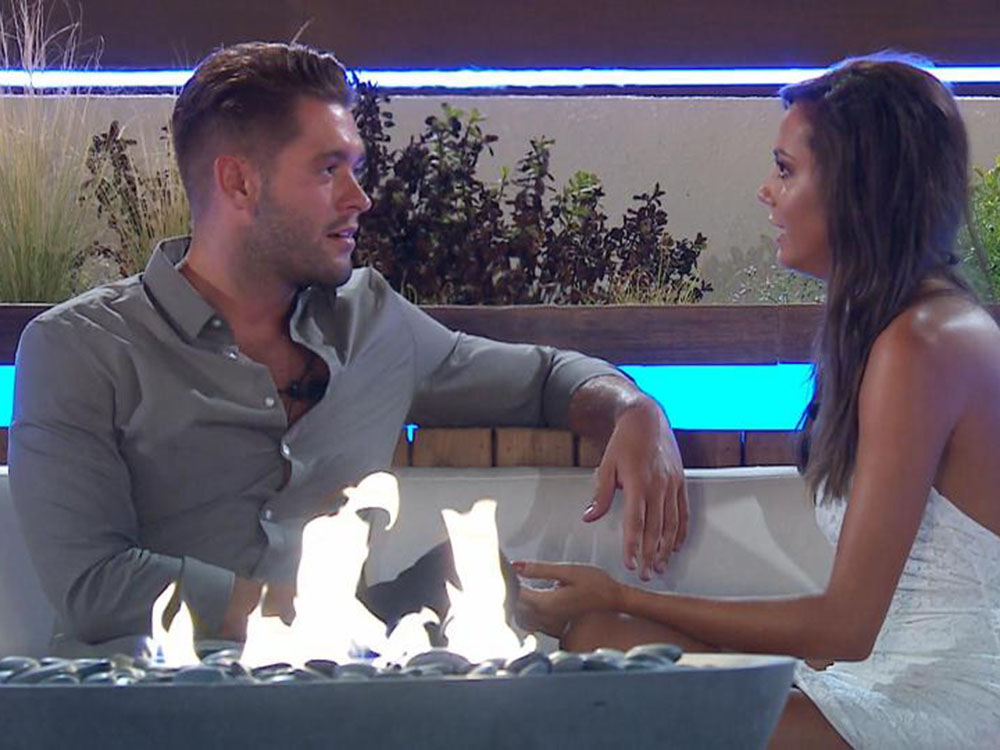 Whilst Jonny and Tyla were having this discussion, the cameras shot back to the fire pit to see their fellow islanders' reactions.
Amber, who found herself in the bottom four, was seen asking boyfriend Kem what she was doing wrong and why she was so unpopular. A fair question, as we're sure it's not a nice feeling to know that the public haven't chosen you.
But one look at Twitter will tell you that her words didn't exactly go down too well. Eep.
'Jonny & Tyla are the ones that have to choose which of them goes home but SHOCK Amber only cares that she was in the bottom 4,' one annoyed viewer tweeted.
Another felt that Amber's 'true side' had come out, tweeting: 'Amber shows her true colours. More concerned on how she is perceived on camera than Jonny leaving…'
Gosh. Viewers really weren't happy…
Doting boyfriend Kem was quick to offer some reassurance to his lady, telling her that she was one of the more feisty girls on the show. He also hinted that people might be 'jealous' of her. Yup, you guessed it, this only caused a further backlash from viewers.
'Lol kem think public is jealous of Amber? AMBER!! 🤣 🤣 🤣[sic],' one shared in disbelief.
One fan simply found the whole concept hilarious: 'HAHAHAHHA KEM SAYING AMBER WAS IN THE BOTTOM COS WE THE PUBLIC ARE JELOUS OF HER 😂😂😂😂never laughed so much [sic]'.
See: Love Island's Jonny Responds To Being Labelled 'Controlling And Possessive' By Charity
We have to admit, we felt a little sorry for the Love Island lady.
It's got to be pretty tough to have zero access to the outside world, and left trying to guess how you're being perceived.
Amber does also seem to have support from viewers, with other tweets including:
Having been at risk of being kicked out of the villa by the public before, will Amber be able to make it all the way to the final with Kem?
Or could the possible new arrivals cause another stir for the couple…?
Yup, you guessed it, we'll be tuning in to find out….
By Emily Jefferies