We could all use a doughnut on a Monday morning. Actually, there's very few times in the week where a sweet doughnut wouldn't be a delight. Whether it's 2am after a night out or 8am on a Thursday morning, we wish there was a London-based delivery service that could send us a glazed ring wherever we are.
Wait, there is! Because your local mini-supermarket shuts its doors at a pitiful 11:30pm and there's not a Krispy Kreme near your office, healthy food startup NUFF is now offering 24/7 delivery of all your favourite sweet treats providing you live in London.
If you've got a hankering for something round and sweet, head online and choose from a selection of brownies, cakes and doughnuts. From there you can get a box delivered to wherever you are at an hour that suits you! The website also comes with a live progress tracker because, as a certain pizza service has proven, we're suckers for those.
And these treats are healthy(ish). Which means you have a little wiggle room if you decide to overindulge with the delivery service.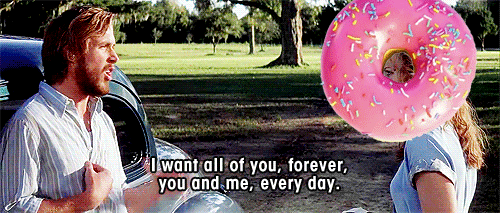 We're always sceptical when cake brands claim to be 'healthy' because we've been burned too many times to trust 'healthy' treats. However, NUFF are different.
As Metro report, these treats have been stripped off their sugars, carbs and saturated fat and replaced with around 10g of natural protein, fruit-based sweeteners and some extra fibre.
The doughnuts specifically are made with coconut flour and sourdough which means that they're significantly less sugary than your typical 'nut. Even if you go on a drunken doughnut binge on these, you won't be kept up by the pile of sugar coursing through your bloodstream.
We have it on good word that these are actually tasty, too. There's even an authentic oil stain left on the bag so you know what you're getting is the real deal!