In a frightening/exciting(delete as appropriate) turn of events, Justin Bieber has tacitly announced his transition into the movie industry. During a Q&A portion of his Purpose Tour, Bieber seemed unsure whether the tour would be given the Never Say Never treatment but pretty certain that he would be on the silver screen in the near future.
While discussing the tour movie he said that "hopefully" we'd see one but "If not, I'll be doing other movies, which will be pretty cool."
Oh yeah, Biebs, after your stellar dying performance and that terrible episode of CSI we can't wait to see your debut…
With Harry Styles playing a role in Christopher Nolan's wartime epic Dunkirk, this might mark an influx of successful pop-stars playing parts in movies that aren't just versions of themselves or cameos.
Rumours from Hollywood Life have reported that Bieber is set to be in Pitch Perfect 3 which hasn't been confirmed. It's probably a gentle entry into the Hollywood realm since that film could just be a three hour loop of Rebel Wilson yelling into a megaphone and it'd still be a massive summer hit.
But what about Zoolander 2? Bieber did an alright job with that performance. Comedy is probably the best start for a musician of his notoriety. With that basis, what could Bieber be appearing in next year?
Looking at the list of comedies coming out in 2017, there are a few that could feature a Bieber role.
Potentially Baywatch with The Rock, Alexandra Daddario and Zac Efron? Biebs might have to stack on some muscle mass if he's rolling with Dwayne and Zac.
Then again, maybe Bieber will voice a character in Despicable Me 3?  Voice acting suits musicians more so than on-screen performances anyway.
We can only speculate but if you've got any ideas for where Bieber would fit in the Hollywood soup, let us know!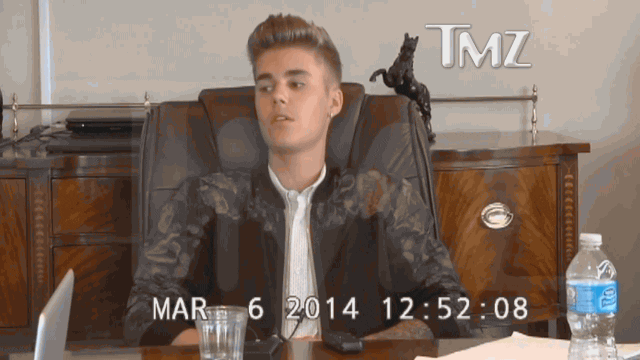 Either way, Jared Leto kinda has a patent on musicians becoming Oscar-worthy actors. That said, Biebs might surprise us. We are waiting with bated breath.