Facebook Marketplace has been with us for the better part of a month and we already hate it. Already the app has been subject to abuse from internet gremlins selling things that shouldn't be sold or owned to or by anyone. We're not a fan of this in-app shopping scheme.
It seems like social media marketplaces just aren't sitting well with people. We can understand why businesses think this would work but social media users just want to stalk their exes without the pressures of buying stuff they don't need.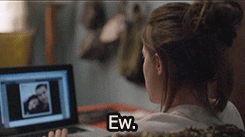 But oh no, apparently it is working. That's why Instagram are giving it a go compromising the simplicity that made their app actually good in the first place.
Instagram has always been a tool for window shopping but your timeline is at risk from bombardment of capitalism. The photo app developers have announced new features that aim to entice people to buy the goods that brands are showcasing within the app.
When you think about it, it's weird that it's taken this long for brands to actually start pushing people toward purchasing items rather than just mentally wish-listing them.
The difference between Facebook Marketplace and this, however, is that no spending actually happens inside Instagram. The app will link you to the item page on whatever brand's website. They get the traffic and your money!
The feature isn't coming to the UK just yet but soon enough it will. Don't forget that Facebook owns Instagram!
Watch the video below for an explanation of the new features.
This feature does work so much better than Facebook's shopping feature. While FB's relied on proximity to be the selling point, Instagram aims to recreate the experience of browsing through your favourite shops on your phone.
Does this sound like something you want or will it just put your bank account into dire straights?