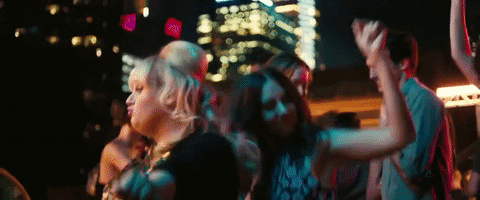 If you're not having fun being single, you're not doing it right.
That's the tagline of new comedy How To Be Single and if there's one thing we can guarantee it's that you'll definitely have fun watching this movie. With a stellar cast of seriously awesome women including Rebel Wilson, Dakota Johnson, Leslie Mann and Alison Brie, the movie follows a group of friends and their adventures in singledom in NYC. The story centres on Alice who has just broken up with her college boyfriend and is hurled into a crash course on the 'right way' to be single by her friend Robin (played by the ever-hilarious Rebel Wilson) – this includes emoji etiquette, how to get free drinks and a drinks formula to follow when you're left alone with a male friend…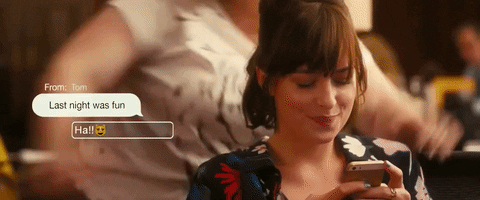 READ MORE: Every Single Sex And The City Storyline Is Real
But what we really love about this film is how it's sooo anti-romcom, making it perfect for Valentines season. "This is not a movie where 'girl meets boy and happiness follows," says director Christian Ditter. "I think a lot of other things can lead to happiness – friendship, finding yourself, figuring out what you want to do with your life… It can also mean finding a guy, or a girl, but not always." Amen to that.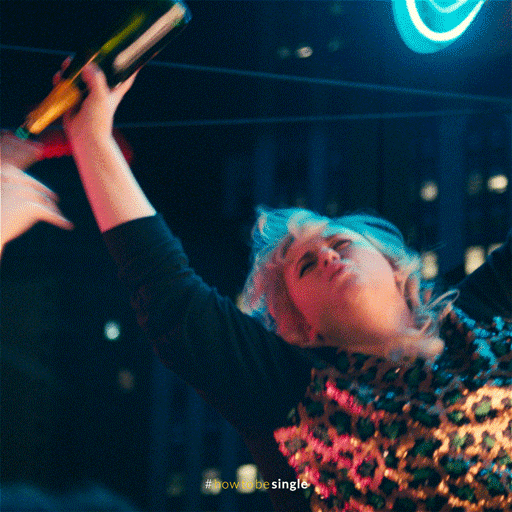 READ MORE: Watch The Trailer For JOY with Jennifer Lawrence
As well as Rebel and Dakota, the film also stars Leslie Mann who plays Alice's big sister Meg an obstetrician who is too busy to find Mr Right and Lucy (Alison Brie) a college professor who has it down to science. Alice herself knows nothing about being single but through various mishaps, dates and the odd one night stand she begins to figure it out. "Alice has always depended upon someone to do things for her and to make her feel good, whether it's her sister or boyfriend," says Dakota. "She has this enlightening moment where she feels 'I need to be on my own to figure out who I am' and sets about doing it in a roundabout way.'
How To Be Single is out 19 Feb
How To Be Single