We can only imagine that a LOT goes on behind the scenes of Game of Thrones.
The story lines are complicated and must hold a lot of secrets, the scenes are epically shot and apparently there's a lot more in store for us in the coming seasons.
In a nutshell: there's a lot we don't know!
We've rooted around the Internet in an attempt to unearth our favourite surprising Game of Thrones facts and we loved what we found!
1. The average episode costs HBO $4million to make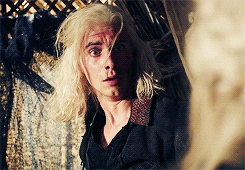 Yup, you read that right… 4 MILLION POUNDS.
So far there have been 60 episodes of the show, meaning a more than large sum has been spent over the years to make the Game of Thrones we know and love today.
Although we have no idea what they could spend $4million on, we're guessing the exotic filming locations play a part.
Game of Thrones has been filmed in the USA, Croatia, Morocco, Iceland and Northen Ireland – just to name a few!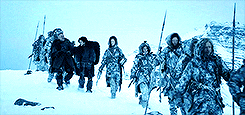 2. It's been BANNED by the Turkish military
Okay, so we appreciate the show isn't exactly a PG certificate, but Turkey went as far as to ban GoT in military schools.
According to reports, the show is prohibited in order to protect people from "sexual exploitation, pornography, exhibitionism, abuse, harassment and all negative behaviours"… eek.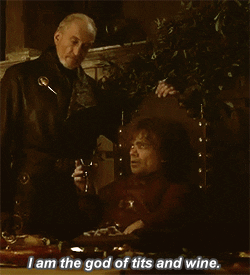 We definitely agree that there are some pretty horrific and immoral things that happen in the show, but we wouldn't be too pleased if someone tried to stop us from watching it 🙁
3. The epic scene in Battle of The Bastards was completely real
SO many exciting things happened in this week's episode 'Battle of The Bastards'.
A scene that particularly stood out was the super tense moment in said battle, which saw Jon Snow standing solo with Ramsay's cavalry charging towards him.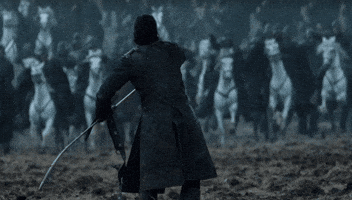 We'd say he was a BIT outnumbered.
You'll be surprised to hear that nail biting moment (around 2:13) was completely real.
Jon Snow actor Kit Harrington said, "When we had horses charging past me, those are all real horses. Until the last minute I was stood facing off against this cavalry charge, which is really scary… I'm a bit annoyed because I think everyone will think it's CGI, and it wasn't".
4. It's the most illegally downloaded show on television
When a television series is as popular as GoT, there is no surprise that some people will pirate it.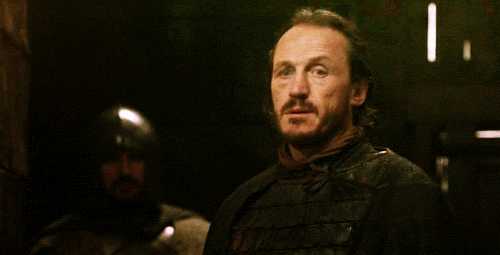 Last year it was the most illegally downloaded television series by a mile with 14.4m downloads, followed by The Walking dead with 6.6m downloads.
Although we don't condone ANYTHING illegal, we guess it could be taken as a bit of a compliment that the show is so in demand.
5. Sophie Turner (Sansa Stark) adopted her direwolf in real life
They're beautiful, beyond loyal and will scare your enemies if necessary… who wouldn't want a pet direwolf?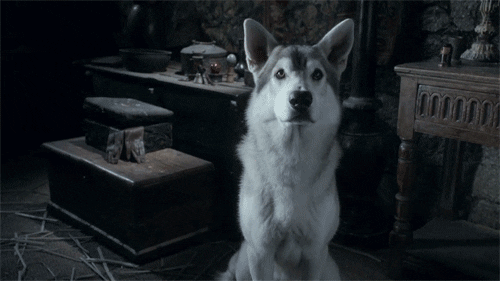 That must have been exactly what went through Sophie Turners head as she decided to adopt her direwolf in real life.
"We kind of fell in love with my character's direwolf, Lady, on set. We knew Lady died and they wanted to re-home her. My mum persuaded them to let us adopt her" Sophie said.
We love the idea of Sansa and Lady pounding the pavements in real life!
6. The show's star characters will be paid more than £340,000 PER EPISODE in seasons seven and eight
A select number of Game of Thrones actors have bagged themselves a MASSIVE salary boost for the next two seasons of the show.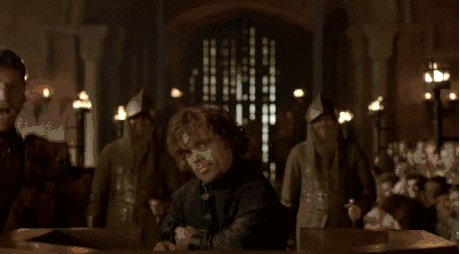 Peter Dinklage (Tyrion Lannister), Kit Harington (Jon Snow), Lena Headey (Cersei Lannister), Emilia Clarke (Daenerys Targaryen) and Nikolaj Coster-Waldau (Jaime Lannister) will all pocket more than £340,000 per episode…. We might be a tiny bit jealous!
7. Nathalie Emmanuel (Missandei) was in Hollyoaks
Many of the cast have colourful acting resumes, but we were particularly shocked to find out Nathalie Emmanuel used to star in our nightly guilty pleasure Hollyoaks.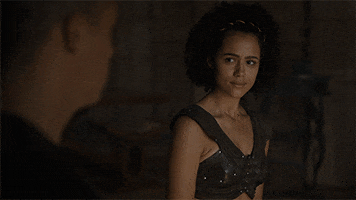 Nathalie played Sasha Valentine, a teen heroin addict back in 2006.
We love Nathalie's homegrown success from Hollyoaks to Hollywood!
8. Iwan Rheon who plays Ramsay Bolton originally auditioned for the part of Jon Snow
Iwan Rheon, who plays the Bolton b**tard we love to hate, originally auditioned for the role of Jon Snow.
He was actually the second choice for Jon Snow after Kit Harington, can you imagine that?! Although he lucked out for Jon, Iwan basically got the next best thing – Jon Snow's nemesis Ramsay.
9. The show's Emmy Award-winning costumes are "aged" two weeks to perfect their gritty look
We often admire the authentic, aged look of the costumes in Game of Thrones and it turns out this is no accident.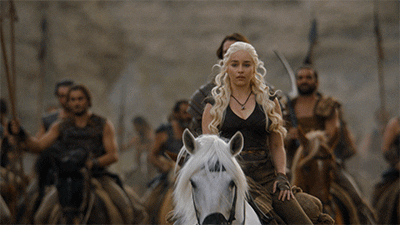 Costume designer Michell Clapton revealed that the costumes are "matured" for two weeks in order to perfect that gritty look.
10. The actor who plays Theon Greyjoy, Alfie Allen, is Lily Allen's brother
Ahhh, Theon Greyjoy. We can't decide if we love you or hate you.

We undeniably feel sorry for the pain he endured under Ramsay Bolton, but we still feel that pang of betrayal whenever we think about his capture of Winterfell, all those seasons back.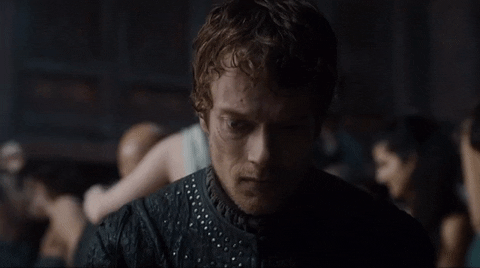 Whatever your opinion on Theon, you'll be surprised to hear that his actor Alfie Allen is Lilly Allen's brother.
She even made a song about him back in 2009…
Talk about #throwbackthursday.
By Catherine Delves