Blue Monday is fast on the approach and we're not sure we can handle it. At the time of writing, Donald Trump is mere days away from being inaugurated as the most powerful world leader in the world. Also, it's going to get really, really cold. The official day for Blue Mondays is next week on the 16th January and it feels like doomsday.
For uninitiated/optimistic, Blue Monday is a cross-section of factors like weather, debt, time elapsed since Christmas and the likelihood of giving up on resolutions. It basically is statically the most depressing day of the year.
The only thing that can save us is pizza.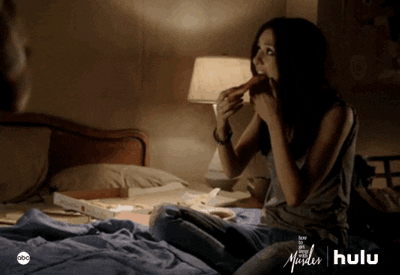 Okay, in full honesty, Blue Monday is a scam. It's a ploy by marketing companies to coerce you into retail therapy but maybe that's okay. You're allowed to be a consumerist puppet every now and again if it makes you feel better.
Look, people born in the summertime generally have better lives. Their birthdays are filled with memories of sitting in beer gardens and wearing one layer. People born in January need a helping hand and Franco Manca, the pizzeria, is here to help.
Because last year was particularly depressing and Blue Monday is a-coming, anyone celebrating their birthday during January is eligible for a free pizza on Monday 16th January.
All you've got to do is present your ID next Monday at any Franco Manca restaurant, report the Metro.
There are a number of Franco Manca restaurants all over the capital which sucks extra for non-Londoners but tell us, how far will you travel for the chance of free pizza?
There are restaurants in Balham, Battersea, Belsize Park, Bermondsey Street, Brighton, Brixton, Broadgate Circle, Broadway Market, Bromley, Chiswick, Covent Garden, Ealing, Earls Court, East Dulwich, Guildford, Kentish Town, Kilburn, Muswell Hill, Soho, South Kensington, Southampton, Southfields, Stoke Newington, Tooting Market, Tottenham Court Road, Westbourne Grove, Westfield London, Westfield Stratford and Wimbledon.
Phew.
So go forth, January babies, claim your free pizza this coming Monday!