Remember way back when in the mid noughties when Emily Blunt and Michael Buble were one of Hollywood's golden couples?


To recap, the


English actress and Canadian


singer dated between 2005 and 2008 before things went sour and the relationship ended with rumours of cheating (on Buble's half) reported in the press.


Unsurprisingly, the Golden Globe winning actress has never spoken about the incident – until now. Sitting down with Howard Stern for his popular SiriusXM radio show to promote her new film
Sicario
the talk turned to romance.


When quizzed about her relationship with Buble, Blunt said, "I don't know. It's complicated". When pushed more by the radio host Blunt uncomfortable responded, "I never want to talk about it. I can't do it". Elaborating further, Blunt commented that she "had a great time" and that "I loved his family… I love his family. I still do".


The couple who met backstage at an Australian awards show and shared a home together in Vancouver have both moved on now though. Emily married The Office star, John Krasinski in 2010 and they share 19-month-old daughter Hazel together, whilst Buble is now married to Argentine actress Luisana Lopilato and they have a two year old son and a second child on the way.

Emily Blunt and John Krasinski

Blunt who found fame in one of our fave films Devil Wears Prada also revealed in the interview how she channeled the character of Emily and came up with one of her most vicious lines. Remember this one…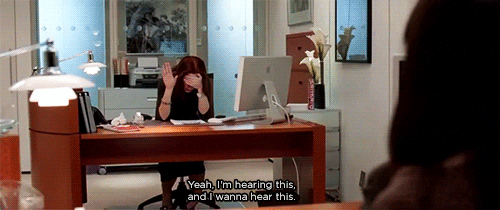 Well, Blunt explained that she gets inspiration from the most random of places.


"I guess I steal from people I meet. Like, I saw a mother speaking to her child in a supermarket when we were shooting that film. And it's a line that gets quoted back to me now. She yelled at her kid and she kind of opened and closed her hand and she goes [in harsh American accent], 'Yeah, I'm hearing this, and I want to hear this.' I went and put it in a movie, when Anne Hathaway is kind of talking to me, and I just told her that [to make her shut up]."



By Elizabeth Bennett