If you're anything like us, you probably spent your early years wanting to be a mermaid when you grew up. 
In fact, we'd still like to be mermaids, thanks very much. 

See: Disney Princesses On Instagram Is Our New Favourite Thing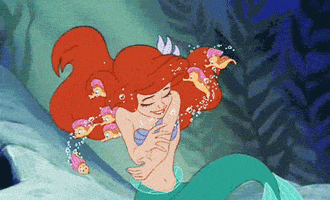 Ever since we saw The Little Mermaid splash her way onto our screens, we've been wishing we could dive down under the sea with Sebastian and his friends.
Ariel may have wanted to be part of our world, but we'd rather be under the sea than where all the people are. 
So when we heard the news that we could actually put on some very pretty fins, we became mega excited.
Because, Mermaid School is a very real place. 
The phenomenon first emerged in the US, but academies have since popped up throughout Europe, and now there's even a mermaid course in the UK. 
Yes, really. 
The first mermaid course in the UK has sprung up in Cornwall, and boasts a crash course in "how to become one with your inner Ariel through an intensive but fun course."
Um. Sign us up! 

See: Reasons Why It Would Be Epic To Be A Real Mermaid

And, it seems that even the other Disney Princesses are jealous of Ariel, as one Tumblr user has transformed all of our favourite fairytale friends into merpeople. 
How gorgeous does Belle look? 
Pocahontas would love being at one with the river… 
Sleeping Beauty wouldn't need to choose between pink or blue, obviously. 
Jasmine has perfect mermaid hair, no?
By Laura Jane Turner