Chloë Grace Moretz just spilled about the upcoming Little Mermaid flick. 
Variety previously reported that she would be will filling those famous seashells, taking the leading role. 

See: 7 Problems That Only Disney Princesses Understand

At just 18 years old, Chloë shared an Instagram snap to announce the news. And she certainly seemed excited.
Captioning a screenshot of the headline, she announced: 'Here it is !! I've been waiting months to tell everyone how excited I am to take on this beautiful journey with Working Title, Universal, and a beautiful script by Richard Curtis.. #TheLittleMermaid !!!! Here we go!!!'
The story is probably best known through Disney's colourful adaptation, released back in 1989.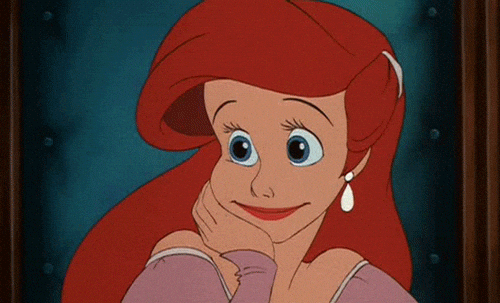 See: 11 Geeky Disney Facts That Only True Fans Know

As young girls, we fell in love with the adventurous redhead who followed her big dreams of becoming a human, before falling in love with her prince. 
The movie, which Universal has been planning, will be a reboot of Hans Christian Andersen's book, first published in 1837.
We thought that Chloë would make a stunning red head, but it now seems that the starlet has let slip that this won't be happening after all. 
Spilling to Entertainment Tonight about her new role, which is due to have filming start in March, she has said she'll be sticking to her blonde tresses for her mer-mazing transformation.
She revealed that the movie will be going off the Hans Christian Andersen novel, instead of the Disney version, explaining: 'So I'll actually have blonde hair.'
Gulp.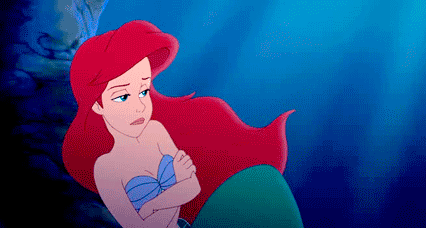 Twitter didn't take long to react, with many getting a little emotional at the lack of Ariel.
One wrote: 'I will not be watching the new little mermaid movie… Ariel is a redhead not a blonde'.
We're sure that there'll be more than a few disappointed faces as a result of the news.
But we still can't wait to see the film.  
And we can't help but wonder who will be taking on Ursula (shudders) and Prince Eric.