Right, we know we're supposed to really care about who wins the awards at The Oscars… But actually what we really, really like about the whole occassion is the opportunity to spy on celebs in their natural habitat: i.e – at a glitzy award ceremony, dressed to the nines, surrounded by other celebs.
Yep, there's nothing better than the audience cam. You get to see who has the best winners face, who has the best losers face (or, even better, the worst losers face) and (our favourite!) you can see which celebs clap normally and who claps weirdly.
Like we all need to be a little more Britney at the Grammys in 2014…
Then there's Ryan Gosling clapping which has to be the cutest thing we've ever seen.
We'll just imagine Meryl and JLo cheering us on next time we've got a big meeting…
We didn't know Paul McCartney got shy. But when he's caught clapping, well…

READ MORE: The Oscars Menu Will Blow Your Mind

Someone needs to let Nicole Kidman know that's not how you clap…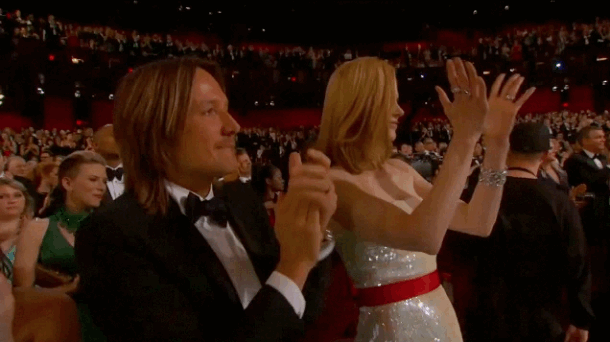 And Wes Anderson needs to uncreepy his clap, just a tad…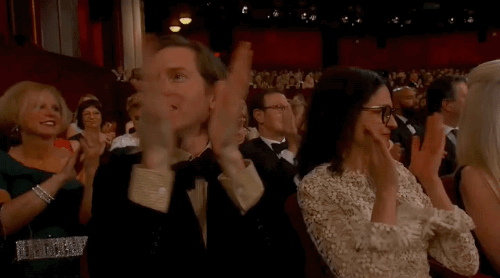 Rihanna is our new clapping idol. We wish we were this sassy.
Jay Z clapping: noble. Beyonce clapping: cute. Perfect couple clapping goals right here.
Clapping when you're actually not that happy for the person… Amy Poehler has it DOWN.
We really believe in this clap from Taraji P Hensen.

Lots of celebrities clapping! Including Taylor.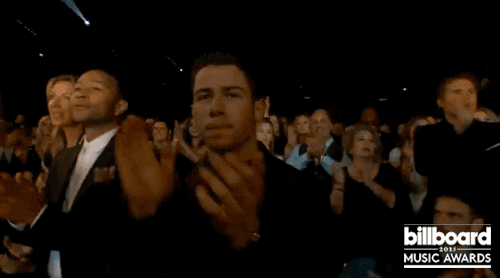 The so overcome with emotion clap… courtesy of Taylor and Lorde.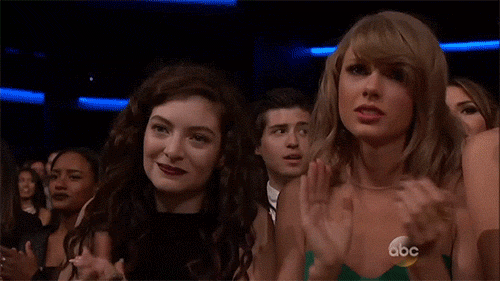 MORE, we want MORE Ryan Gosling clapping.
Ethan Hawke might have beaten Wes Anderson for the Creepy Clapping Oscar.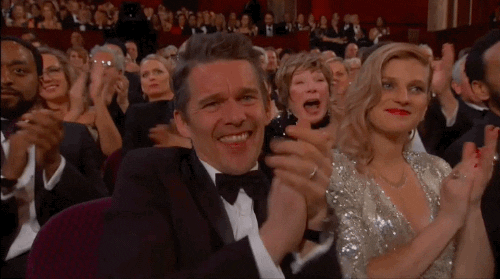 But what we really want to see on Sunday is this…

READ MORE: Leo Is The Bookies Favourite

NOT this.