It takes a lot to embarrass a Geordie Shore girl, but Chloe's admitted she regrets her attempts to get up close and personal with Calum
You'd think that there was nothing left that could ever embarrass Celebrity Big Brother's Chloe Ferry, but she's admitted that she's still 'cringing' over the unsuccessful pulling techniques that she tried out on Calum Best.
The Geordie Shore girl has confessed that, of all the stuff she got up to during her seven days in the CBB house (including giving Jedward a lapdance, BTW), it's the flirting/failing with Calum which has left her feeling red faced.
See: Wait. Was Chloe Ferry Given Special Treatment On Celebrity Big Brother?
Confessing her most embarrassing CBB moment to Closer, Chloe revealed: 'I haven't watched any of the episodes back.
'But obviously there was that night with Calum.'
If you missed the magically romantic moment, or have just attempted to permanently erase it from your brain forever, Chloe tried – and failed – to bag herself a spot in bed next to Calum after having a few drinks earlier in the evening.
'I've woken up hungover before with no memory of what I'd done the night before,' Chloe admitted. 'But I was cringing afterwards.'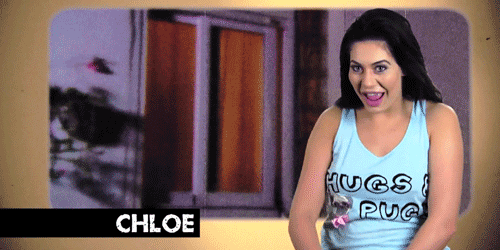 READ: CBB's Chloe Ferry Reveals Her Most Embarrassing Moment In The House
Politely declining her offer for a kiss, and probably trying to avoid a Geordie Shore-style argument at all costs, Calum calmly told Chloe at the time: 'Just chill Chlo, we'll have a flirt tomorrow.
'You're a beautiful young girl and I enjoyed your company tonight. Chloe, go to bed.'
Blaming her um, bold pulling techniques on the booze, Chloe added that Calum's not exactly her usual type.
'I also forgot how much older Calum is than me, he's probably old enough to be my dad…' she said. 'But he's still handsome.'
Don't worry Chlo. In the grand scheme of things (y'know, things like knocking yourself out on the dancefloor), it's really no biggie.
And there's always chicken nuggets to steal your heart instead.
By Lucy Wood