Anyone that grew up with Disney's ​Aladdin holding a special place in their heart (we know we're far from alone in that) will know ALL about this fan theory.
Remember the market merchant at the very beginning of the animated film? Well, for years and years, Disney fans have liked to believe that this was actually the Genie, in another form, introducing his tale.
Now, this wasn't just an idea that was plucked from the hopeful minds of Aladdin lovers everywhere, there's quite a few fragments of evidence that support the idea.
Most obviously, the introductory character was voiced by the late and great Robin Williams, who we've all come to immediately relate to the lovable blue lamp dweller.
Also, he just so happens to be holding the lamp.
Are you still with us?
Well, now, thanks to directors John Musker and Ron Clements, Aladdin's fans can rejoice in the fact that the theory has officially been approved. Fist pumps all round!
Speaking with E! News, Ron revealed: 'I saw something that speculates that the peddler at the beginning of ​Aladdin ​is the Genie. That's true!'
'So, that's an urban legend that actually is true.'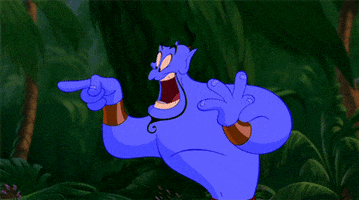 Clements goes on: 'That was the whole intention, originally. We even had that at the end of the movie, where he would reveal himself to be the Genie, and of course Robin [Williams] did the voice of the peddler. Just through story changes and some editing, we lost the reveal at the end…'
The directors also touched on another pretty famous myth, surrounding the idea that Aladdin is actually set in a post-apocalyptic future. Gulp.
John shot that one down pretty quickly:
'Far into the future?' he told E! News, 'I haven't even heard that one.'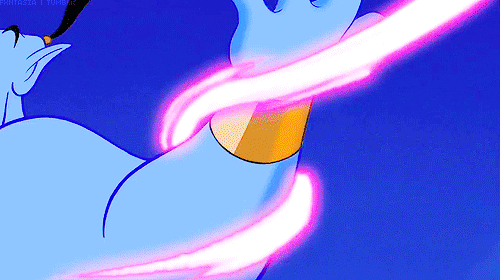 Well. We're happy that we got the best one confirmed, anyway. 
By Laura Jane Turner