Whether your teenage tipple was a little bit of Leonardo DiCaprio aboard the Titanic, Angel the brooding bloodsucker from Buffy the Vampire Slayer, or you penciled the evening screening of Fresh Prince Of Bel Air on BBC 2 in order to get your Will Smith fix, every teenage girl remembers their first crush. 
And, naturally, we all remember our very first puppy love boyfriend too. 
But how many of these '90s and '00s boxes did he tick?
1. The eyebrow shave
2. Blonde tip roots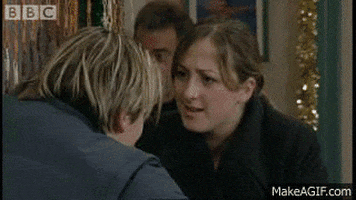 We still haven't got over the Jamie from Eastenders tragedy…
3. Spiked hair gel
Safe to say that Gareth Gates pretty much nailed this one. 
4. The eyebrow piercing
For those that were old enough to get it done, or for the lads that were 'bad boy' enough to do it themselves (which we definitely do NOT recommend). 
5. Curtains
All the boyband giants had them.
Oh, and David Beckham saw to it that every young boy around the country was taking a comb down the centre of their barnet. 
6. Ashton Kutcher hair
Also another celebrity-inspired cut of choice. 
7. High top hair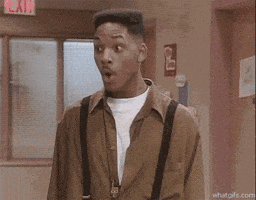 Because, it's not just for trainers.
8. Kangol hats
AKA the fisherman's hat. 
LL Cool J, we're looking at you. 
9. Lynx Africa
There's just no denying that scent. 
10. Wallet chain
Some of us girls dipped into this trend too, 'fess up. 
11. CK1
For special occasions when #9 just wouldn't cut it. 
12. The single ear stud
Most likely to be a (fake) large diamond, which needed to be taped up for school and sports, natch. 
13. The oversized sports coat
Either emblazoned with the 'It' football team, or a funky colour pattern complete with sports emblem. 
Puma, anyone?
14. Too much bling
There were thick chains, matching bracelets and the signet ring. 
All from Argos. 
15. The uniform
Or if your teen crush was more of the Nu Metal persuasion, they'd be borrowing your black nail polish, skating in baggy jeans and rocking an Iron Maiden or Slipknot tee. 
16. Oh, the chat up lines… 
Preffered methods included: 'Do you want to meet at McDonald's?' and 'hit me up on MSN'. 
17. Flirting rituals
Wooing your teenage crush involved a carefully thought-out dance of going offline and offline on messenger.
This has now been replaced by checking for the double blue tick.