The land of scorching temperatures, koalas, troubled history, weird names for normal stuff, exotic animals, frightening animals and toilets that flush the other way. That's right, it's Australia! The sixth biggest country in the world and regarded as the hub for good weather, great times and even better people.
The only problem is that it's so bleeding far away to travel to!
The Aussie economy is booming at the moment, which means that it's great for those wanting to work abroad. Why? Jobs are plentiful and high paying. You'll never get bored with all of the golden sandy beaches, tropical reefs and epic open spaces to explore. Not to mention all those wild animals.
Now working abroad is no easy feat. There is so much to think about and equally as much to be frightened about. But that's a good thing! Nerves drive us to do things out of the ordinary. Things like flying halfway across the world to live in an unknown territory literally 10,000 miles away from friends and family.
But Australia is more available to work in now for Brits than ever! We've collated a one-stop guide to everything you'll need to know about working abroad in Australia. Stuff like when the best time to move is, visa troubles, the type of work you can get, the work ethic and how feasible living there would be long term.
Happy travels!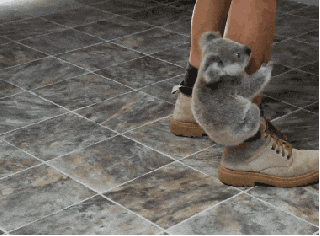 When's the best time to move to Australia?
Well, as you probably know, Australia's summer is during our winter. But maybe you shouldn't base such big life decisions on fortunate weather. After all, you will have to experience the Aussie winter which, by our standards, isn't so bad.
At the risk of sounding like I totally copped out, you will find that the best time to move to the land down-under is anytime.
Boo, yeah I know. However, there are a few variables is worth noting and your individual preferences.
For example, job wise, the slower time of recruitment is around Christmas up to mid-January. If you refer to paragraph one of this section, you'll remember that is the peak summertime. You could always go out, enjoy the summer, and then get a job!
In regards to safety, economic fluctuations and housing – Australia is pretty secure in all of those areas. I suppose the only other thing to think about is flight prices. The flight to Aus is a 22 hour stint at least, and it's difficult to get a good deal because the market is so dynamic. Check out our tips and tricks to saving money on flights for more instruction.
Visas
If you are considering making a move somewhere abroad, you would at least be a little bit aware of what a visa is or why you might want one. Some places have very strict rules and regulations.
Working Holiday Visa is all that's required. This gives young people between the ages of 18 and 30 the opportunity to work and live in Australia for up to 24 months. You will also need to complete an online assessment to confirm your eligibility (it checks for medical issues, past convictions; that kind of thing).
You do have the option to extend your WHV if you've been working as a specified worker for 3 months. A specified worker means industries like organic cultivation, fishing, farming, construction and mining.
What kind of jobs can you get?
Well, zooming out, and bare in mind this is a generalisation: sales, marketing, health care and media are popular options. So are those 'specified jobs' that we mentioned earlier. Basically, you can get any job you believe you're qualified for – it's as simple as that.
The only difference that's worth noting is that Australian employers and recruitment agencies are fans of using psychology and personality testing within the interview process. Just a small heads up.
The best job sites to check for Australia jobs are as follows:
Students can use the Graduate Careers site, established by the Graduate Careers Council of Australia.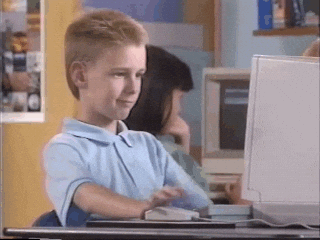 What is working life like in Australia?
To start, a standard working day for the average professional starts around 8am until about 3.30/4.30pm. You'll find loads of people out on the waves in summertime as early as six to give in some surfing before heading to the office.
As Business Insider report, there are some surprising features of Australian working culture. For example, swearing is just common-place in all working environments. It doesn't give you free license to hurl expletives in all situations, but it might surprise you how loose lipped the Aussies can be.
Another thing that's cool (and makes me want to move there!) if the complete lack of office hierarchies. A lot of companies encourage the same level of respect across all employees, regardless of seniority. I suppose that's why Australians get the reputation for being the friendliest people in the world.