So it would be right in thinking that the outrage from the 300% increase in university tuition fees has probably subsided somewhat, but to this day, it still remains one hell of an expensive rite of passage for those that chose to go. People often forget that!
Words: Katie Brown
Why not just walk yourself home from school alone again? Buy yourself a trainer bra? Or find your first boyfriend/girlfriend again because you feel like you've been single for long enough anyway. Those have surely got to be cheaper alternatives to experiencing life's transitions?
University will no doubt be a lot of people's "best 3 years ever" or "the best place for nightlife" and the time to potentially meet their future husbands and friend's for life. But unfortunately, the prospectus your looking through isn't always that bright and sunny (we live in England here!), and I'm not sure students will ever look that happy searching the shelves of the library for their 2,500th core module book!
So perhaps you've just finished your exams, looking for a new career direction, or just getting a bit bored and fancy an expensive change. Stop, breathe and take a moment to think.
1. Are you confident in what you want to study?

University is a completely different kettle of fish! Biology may have been your favourite subject at school but I assure the language will become far more alien than how we felt after seeing 'photosynthesis' for the first time. Who ever said university was easier than A-Levels was clearly a descendent from Einstein! Take a moment to think about where you'd like your degree to take you after you graduate.
2. Small fish, BIG pond

Most universities are very, very big places! You could potentially be 1 in 20,000 students!
3. Forget pug life; it will be possum life from here on out.

Nocturnal library sessions will become very common place. All hail 24-hour student libraries!
4. Hangovers like never before

Fresher's week and re-fresher's week. You won't experience alcohol consumption like it.
5. Bewildering expenses.

Realising the expense of washing powder and becoming eternally grateful for it having been done at home
6. …and the almighty effort it takes to empty the bin

If you live in halls, you'll be lucky to avoid having to do this for a whole year…
7. Home comforts

Could you be happier living at home while studying? Though halls of residence are a great opportunity to socialise, make friends and learn the god send of Tupperware in freezers, it isn't the only option. A lot of time will be spent in your accommodation so be sure you can prepare for the 'washing-up corner' that soon invades the entire kitchen worktop.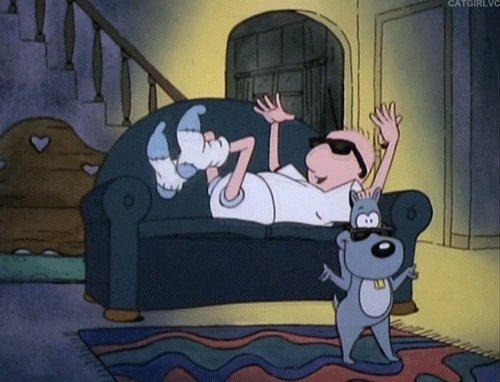 There can be an almighty emphasis that university is the only option once you've finished school, but forget that. Have a look around just one university campus and you'll soon discover it's not too late to go later on in life. Your future career is no doubt very important and for a lot, a degree will be essential or extremely beneficial for your chosen direction.
There are so many opportunities that you may not be aware of such as becoming an apprentice or intern, gaining some work experience or life experiencing travelling the world! (Being a 'Gap Yah' is not such a bad thing!)