Imagine sitting in an interview room and suddenly your prospective employer just freezes halfway through a question. You can still hear half-syllabels but their face is just frozen in time. Then silence. It's your turn to speak and you have no idea what they just asked you. Welcome to the world of struggling through a Skype job interview.
The days of having to travel from office to office for initial interviews are nearly over. Phone interviews tend to lead to Skype interviews which then lead to a face-to-face meeting.
Although you can sit in the comfort of your home and not have to deal with the nerves of waiting to be called on in a strange building, remote interviews can often be harder than regular ones. (Think of all the technical issues just for starters!)
Here are six ways to absolutely ace a Skype job interview!
1. Prepare your surroundings

On a bad day, the state of my room is diabolical. A cluttered background full of cramped shelves and clothes laying about the place doesn't look great so try to find a plain room with a door. Clear the house of any potential distractions as well!
2. Dress to impress

Gauging the company culture, as Forbes writes, without actually seeing it in action is harder than you think. Check the company's Facebook or Twitter feed to see what the general vibe is. Is it worth getting suited up from top to bottom. Psychologically you shouldn't just dress the parts of you that will be on-camera, immerse yourself in the part.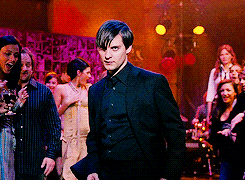 3. Practice makes perfect

We've talked about how important a dry-run is in the context of preparing a video CV but a Skype job interview is like one of these videos except live. The main goal of this exercise is to lower yourself into the experience so it feels natural on the day.
4. Smile

It's harder to read body language across Skype so it's important to remember to keep a positive facial expression throughout. Because there's no human presence in the room, your natural expression might take over when adjusting equipment and checking your notes.
5. You can get away with cheating

One huge advantage of a Skype job interview is that you can have your notes and any pertinent information up on the screen at the same time as the interview window. Keep the notes memorised and just glance your eyes over if you need a refresher!
6. Sort out your tech beforehand

As we addressed earlier on in this piece, the worst thing that can happen is any technical glitches (and they will happen). Don't be afraid to address these problems if they are stunting your ability to give answers. It's much better to try and fix the problems and lose a little time then blow the whole interview because you didn't want to stop the flow.