Another Monday, another moment to reflect on the awesome happenings in the world of start-ups. At the top of every week we take some time to unearthing the best products, apps, ideas and innovations that are looking for funding. Today we're bringing chatrooms back to the web sphere, well, we're not, Blockparty are.
Not to be confused with successful indie-rock troupe, Bloc Party, this new communication start-up is just one of the many projects Billy Chasen is working on. This is the same man responsible for numerous over projects like the social music app Turntable Fm.
The premise behind Turntable is a world-wide chatroom where users can share music and talk within the interface. Blockparty is built off of this model.
The newest of Chasen's 'active projects' (which also include a project called Picnic which allows you to launch a one page domain in five minutest) is Blockparty: "Real-time voice chat rooms".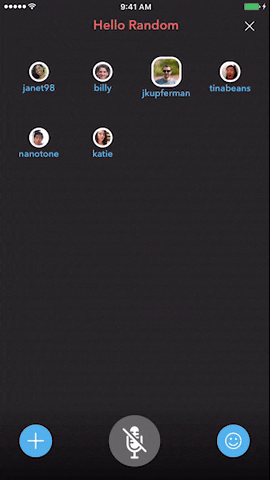 As Mashable report: "the app's emphasis and differentiator is supposed to be the intimacy and power of human voices over text". The app is intended to act as a virtual gathering spot for friends or strangers.
We're entering a new age of unconnected connectedness where you can have voice conversations with people in your area without having to approach them or make eye-contact – what a world!
Blockparty is built from the ashes of the unfortunately unsuccessful Turntable. Chasen blames the fall of his social-music app on the complexity of the music industry so he's stripped the music element and substituted it for proximity.
Right now Blockparty isn't available on any UK app store. You can keep in the loop with everything that's going on at Chasen HQ by visiting his incubator site 'Ketchup'. This is a tech incubator, by the way, not one for hatching eggs – the metaphor stands, though.