I think it's safe to say we all have a very love/hate relationship with the London Underground. It's expensive, it's crowded and it's one almighty infuriation when the escalator is out of use and you have to manually haul yourself up through the station.
Words: Katie Brown
Regardless, it really does get us from A to B to Z, you never have to wait too long for the next tube to arrive (unless you're on the Northern Line) and all hail TFL that it's about to be 24 hours!
Whether you're a frequent commuter and feel like a piece of dusting furniture on the Bakerloo line, or you're just a passing day-traveller, we'd all probably be able to relate to one, if not all, of these signs.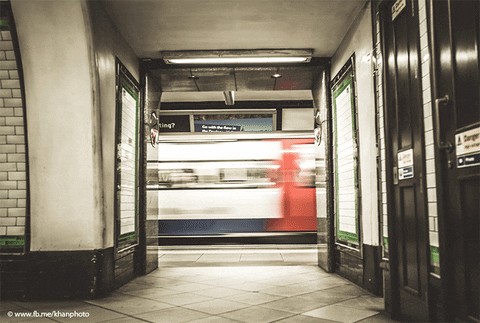 1. Arriving down on to the platform, just as your desired tube arrives and feeling like you're already nailing the day.
2. Knowing the exact location of where the doors of the tube are going to open themselves (though you start to question yourself when a crowd of people start hastily huddling around a certain spot on the platform and wondering if they're actually right instead.)
3. Convincingly making it seem that you want to let the people on the train get off first, when really you're already mentally preparing yourself for the pandemonium about to arise amongst you and the others wanting to make it on board.
4. You become a human underground map with unbeatable knowledge of what lines run through which stops. How didn't you know that Mudchute was on the DLR?
5. You've began to set your own targets for how quickly you can complete the Evening Standard Sudoku…
6. …And feeling completely incompetent as you wonder why on earth you can't finish today's Crossword.
7. A stationery escalator causes more confusion than when 'Seek Assistance' flashes red at you upon reaching the ticket barriers.
8. Even Patches would be impressed with your acquired skills to dodge, duck, dip, dive and dodge the crowds of the underground.
9. A tube minute starts to feel longer than what a microwave minute feels when you're hungry!
10. When the London Overground isn't part suspended and becoming more suspicious than hearing Boris Johnson and Tony Blair discussing current affairs over a Nando's quarter chicken #Brexit