We've all been at the final stage of crafting a CV for a specific job. Staring at the finished product and trying to examine it from every angle we possibly can. It's easy to convince ourselves that this is what a recruiter wants to read but we can't ever know what a recruiter thinks until they either offer you the job or send over a rejection.
As the good folks at Stand Out CV will tell you: "A recruiter's perception of your CV can make the difference between landing a job interview, or having you application rejected. Having an understanding of how recruiters review CVs can help to ensure that your CV gets noticed and makes a good impression". Once you pass that stage, you'll have the chance to show off your award-winning business handshake.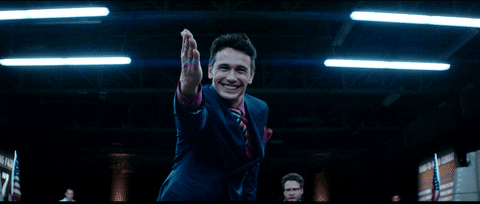 So how exactly do you make your CV stand out? If everyone is following the same guidelines, it means the standard is going to constantly on the rise. That said, you wouldn't believe the amount of people who miss the most basic stuff before trying to attempt the real CV showmanship.
This infographic below should inform you on a lot of things about recruiters that you probably already know and maybe some things you might not have thought of. For example, did you know that recruiters receive an average of 118 CVs per job advert.
To ensure your CV is read, your best bet is to have a stronger cover note than everyone else. There might be the best CV in the world among that 118 but if the cover letter is drab, it might never be seen!
Another thing to think about is that recruiters spend an average of 6-10 seconds scanning every CV they read to make a decision on whether it's worth reading in full. Learning to design an aesthetically pleasing CV is an absolute must.