Back in the day, London was a petri-dish of emerging nightlife. Regardless of your taste, bedtime schedule or creed, the once great city had something for you. More recently, London has experienced a massive closure of a lot of crucial venues and night clubs across the city.
In an attempt to resurrect these cultural hubs, Sadiq Khan is committed to rescue these institutions by hiring a part time 'Night Czar' to address and maintain London's nightlife because, obviously, no-one is right now.
And we know what you're thinking… Night Czar? Is that a Batman villain or something?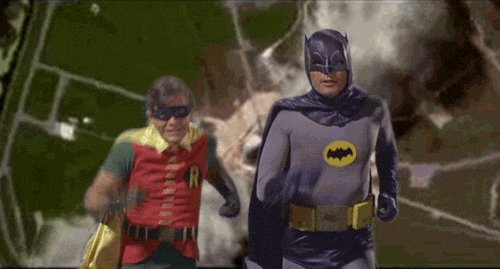 Putting the cheesy name to the side, this is actually quite an important job. Khan wants to put some resources into actualising the demands of the club communities that petition to keep their favourite party spots open. This week a petition to keep Fabric open reached 20,000 signatures.
The salary is a strong £35,000 for two and a half days a week – that's a fair old whack. The Night Czar (can't get over that name) "will champion the value of London's night time culture whilst developing and diversifying London's night time economy".

How does that sound to you? The job description describes the ideal candidate as having "proven leadership ability, public profile and conning power, plus a thorough understanding of the night time economy and the ability to work in a political environment". So, basically, someone that's big on Twitter and attended raves back in the day.
You can apply for the job with a CV and by submitting a cover letter, you'll need two references as well. However, keep this on the down-low, you'll probably be given an advantage if you submit your own design for the Night Czar uniform/costume. It wouldn't hurt to write yourself a theme song and secure some movie rights… just in case.