There seemed to be two types of kids at secondary school: those who could do science and the rest of us. I believed I was in the former category until I dive-bombed in my physics and chemistry A-lervels fantastically. My relationship with science has been tumultuous at the best of times. For those who have a passion for the stuff – there's no reason you can't follow your dreams.
Science is a very broad response if someone asks "what do you want to do with your life?". You've effectively narrowed your career choices down to everything from the farthest star to the closest molecule; from astronaut to meth cook.
That said, there's never been a better time to get into the sciences! As Mashable report, Youtuber Hannah Hart and Science nice-guy, Bill Nye sat down and spoke about all things scientific.
These are the top four tips for turning your passion for science into a dream job:
1. Be led by nothing but curiosity 

It's no good waiting around for someone to tell you what you should be perusing – like everything in life. "Let yourself be swept up in an idea, pursue a hypothesis and chase down answers". Discoveries are usually made on the fly, not pre-planned and executed with intent.
2. Education is everything

Science isn't something you can just wing because you'll be working with a lot of people who have dedicated their lives to it. Luckily, schooling is available to every person at any skill level or age so make the absolute most out of the resources afforded to you.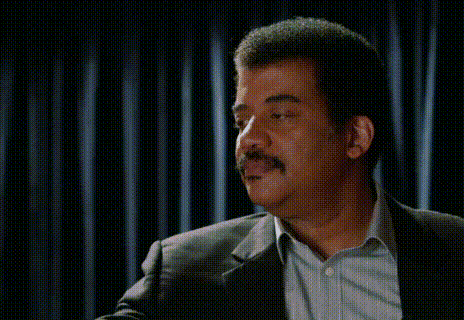 3. Creativity

Many people see creativity and science as opposites. You need imagination to be a good scientist but the ability to think creatively goes beyond just visions. "Look for ways to create new jobs in places you don't normally associate with science, or for opportunities to fuse multiple interests together".
4. Accept no limits

"Look at the world through a lens of possibility, Don't limit yourself or your dreams and you won't go wrong. When you aim high and work hard for reach your goals, there is nothing that can stand in your way".