A new work week is looming and it's time to get organised to save on stress and hassle come Monday! Luckily for you this is class Organisation 101 with sneaky but easy hacks to revolutionise your working week.
1. To do lists

Sounds boring? Let's not lie here: they're not the most fun you'll ever have. Writing out what needs doing in the week ahead on Sunday evening though, will save you bags of time throughout the week, and make it easier to plan your time. Plus, crossing tasks off feels weirdly satisfying
2. Outfit

Drag that crumpled blazer from the back of your wardrobe and those too small shoes from under the bed. Quickly plan what outfits you'll be rocking this week – it doesn't have to be concrete, just a vague idea so you can make sure everything you need for the perfect workwear outfit is ready and waiting!
3. Motivate, not Procrastinate

You heard us! Close that YouTube video and that ASOS tab now. Ok, well maybe another five minutes…but then stop procrastinating – you'll thank us for it later! Just keep thinking of the extra ten minutes sleep tomorrow morning.
4. Plan down time 

It's a whole lot easier to get motivated if you've got something to look forward to- and whilst in an ideal world, we'd all be in total love with our jobs, that's sometimes not always the case. Organising catch-ups with friends to break up your week or checking out that gig across the road can make that blue Monday morning go just a little bit quicker.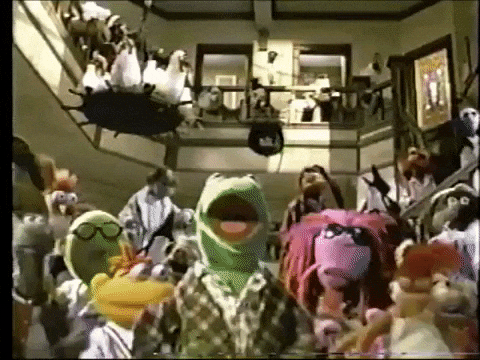 5. Be a pro meal planner

Meal prep is a biiggg deal right now in the fitness world, but even if you're not planning on hitting the gym this week (and who can blame you?), you can still take some inspiration from this food trend to get your organisation on point.
Plan what meals you'll be making throughout the week, and see whether there's any prep tasks you could do ahead. Why not cook up a big batch of chilli or bolognaise then freeze to use throughout the week? Or bake easy, grab and go healthy breakfast muffins to kick start your five a day and get a much needed cake fix?