Fireworks night has been and gone, Halloween is a distant memory by now and that means that the run-up to Christmas is in full effect. The Reindeer are lined up on the runway and Michael Bublé has crawled out of hibernation to cash those album sale cheques from last Christmas.
And as with every holiday, there's a wine bottle craft to go with it. We've had a hot streak recently of uncovering the most innovative uses for wine bottles on the internet.
The Guzzle Buddy which allows you to drink from the bottle with class, the wine condom for those that are clumsy with their open bottles and a kitchen hack that can turn any cheap wine expensive.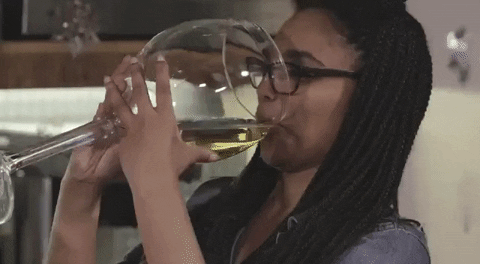 But let's talk Christmas trees. Artificial trees are hassle free but don't provide the smell that we all associate with our Christmases at home. So why not DIY the fudge out of your tree this year with a wine bottle or thirty?
Instagram is filling up with these boozy alters to the Christmas deities and while you probably shouldn't buy 70 bottles of wine and try to drink them all in three weeks, you can borrow spare bottles from others. The good news is, you don't have to splash out on tinsel and Christmas decorations – just let the bottles do all the work.
As Huffington Post report, the most impressive wine bottle Crimbo tree comes from Silver Oak Cellars. Measuring in at 16 feet tall, the glass fir is made from more than 500 empty bottles and is truly a sight to behold.
Amazingly, this tree is one of the most photographed tree in the Napa Valley, California.
Check it out below!
But you don't need to be affiliated with any bar to make one of these. Sure, getting hold of this many empty wine bottles isn't easy (well, for you it might be) but have a look at some of these more modest but equally awesome efforts from normal people!