It looks DELISH
If the thought of drinking tequila slammers brings back bad memories for you, you're not alone.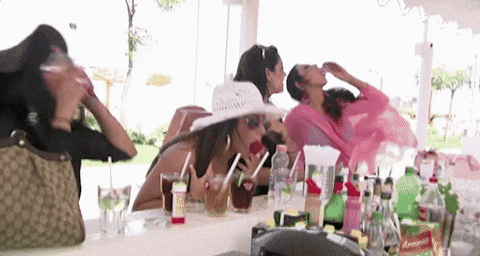 But we may have found a way to bring the drink back into your life, in the form of a very millennial pink liqueur.
See: Drinking Tequila Will Help You Lose Weight
Tesco is now selling Tequila Rose Strawberry Liqueur, which is described as being a strawberry cream tipple with a splash of tequila. It contains 15% alcohol, and TBH, just looks a lot like Angel Delight.
Yep. We're in.
A 50cl bottle is super-affordable, at £12. And with its creamy texture, you won't need any mixer.
We reckon it'll be great for girly nights in and spring garden parties (if, y'know, spring ever decides to show its face). Even better, there are plenty of ways to try it.
Handily, the Tequila Rose website lists a number of recipes for cocktails, shots, frozen cocktails and hot drinks. We're liking the look of the Strawberry Jewel, which includes Irish Cream, and the Strawberry Margarita.
Plus, sorry to be totally 2018, but how great will it look on Instagram?!