Christmas time is almost here which means it's time to take part in the annual tradition of flooding your house with various sparkly objects, novelty Santas and twinkling lights put it in places where lights, frankly, have no business being. But maybe it's time you update your Christmas decorations to have a more boozy twist – you're an adult after all.
Introducing these Stocking Flasks that bring merriment to those that need a drink top-up and can't be bothered to make it to the kitchen. A find that must be credited to Cosmo – we need these stocking flasks in our house.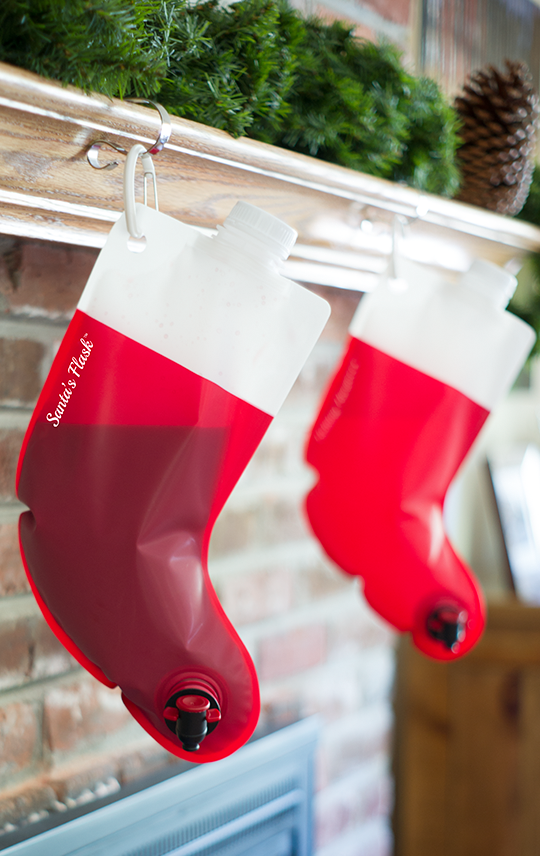 As you can see from the picture above, these stockings are a simple twist on the regular and traditional woollen version. We've contemplated for years how to give our loved ones the gift of a half-drunk bottle of wine; now we have our answer.
SEE: Our Edit Of The Best Christmas Gifts For Him 
Trust us, this couldn't have come at a better time. We won't depress you with how many carpets we've ruined trying to fill regular stockings up with booze…
Last week we gave the hugest props to the woman that figured out that in one step she could turn her fridge's water dispenser into a wine dispenser for parties. That floored us but this is a whole new level of alcohol dispensary.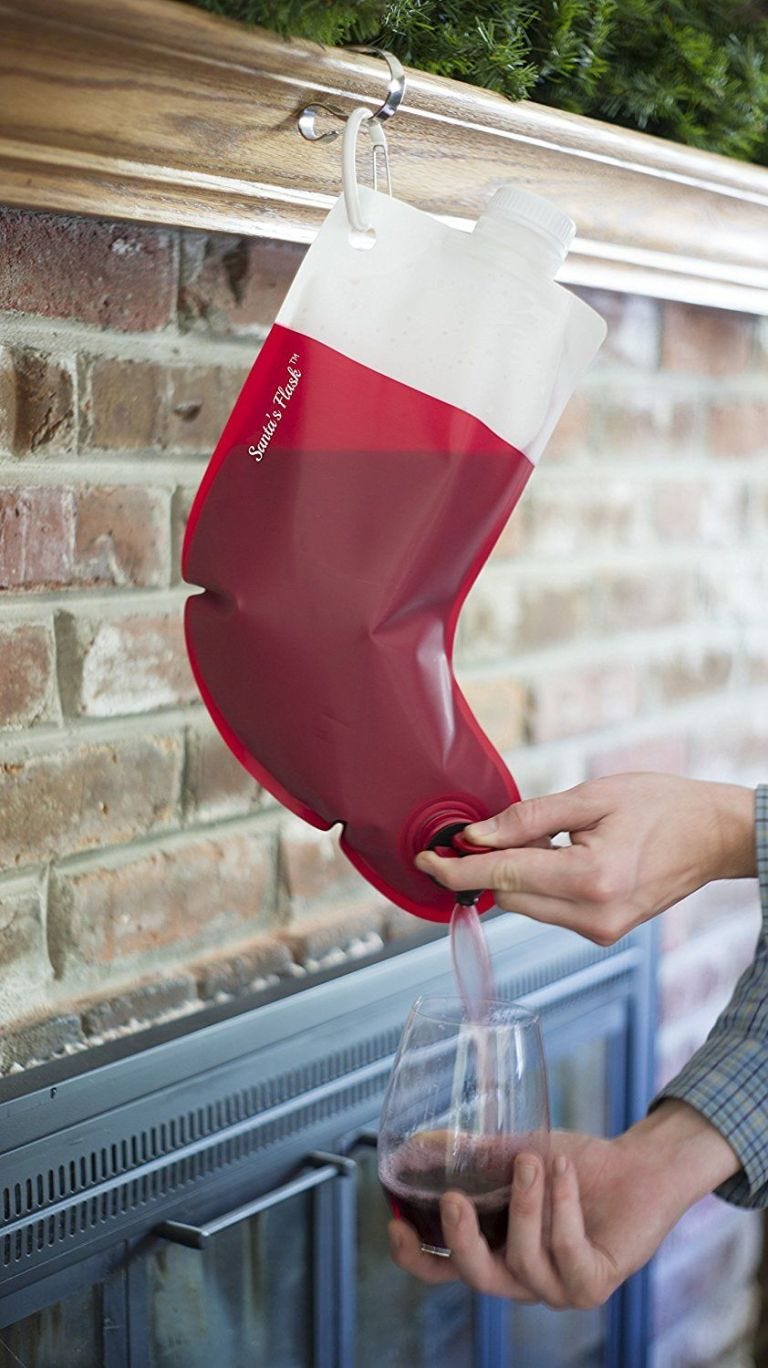 If you're having a Christmas party in the living room and want to hide a stash of back-up booze away from your insatiable guests, this stocking flask is just the ticket. It's also a brilliant Christmas present for the booze-lover in your life.
They hold 2.25 litres of whatever you want, they're made of safe plastic and, according to their Amazon description, are the 'Ultimate Santa Claus Accessory' because we know you've always wanted one of those.
Santa's Flasks can be bought for £14.99 but order quickly – the Christmas delivery window is closing fast!