In case you haven't realised, there really aren't that many days left until Christmas. Considering your calendar is probably filling up rapidly with after-works drinks and plans to go ice-skating, you don't have as much time as you think to shop online and get all your Christmas shopping done.
The key is to not panic, at least for now. With every door you open on your advent calendar, increase the panic levels until around the 16th December when the delivery windows start shutting to get all of your Christmas presents bought and delivered on time.
Because the last thing you want to do this Christmas is disappoint anyone, especially after the year we've had…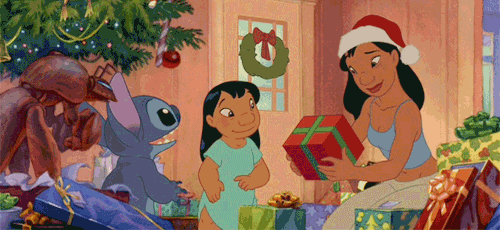 Depending on where you look, people are going to give you different delivery dates when you shop online. You need to take into account that Royal Mail are going to be working crazy hard to get everything delivered on time but below you'll find what is the most accurate dates for last Christmas delivery.
If you're also looking for more Christmas inspiration, we've put together galleries of the best beauty advent calendars, Christmas gifts for men, Primark Christmas jumpers and Primark Christmas decorations. Happy holidays!
Royal Mail (sending)
Before we get to your presents, let's think about others for a second. According to the Royal Mail website, if you're sending presents to friends or relatives, the latest recommended posting dates are Tuesday, 20th December for Standard Class and Wednesday, 21st December for First Class.
You can pay a steep premium to send parcels on the 22nd and 23rd for next day delivery, too. Good old Royal Mail.
But if you'd done your shop online, these are the dates for some of the most popular Christmas shopping outlets.
Amazon
According to Amazon's website, on the 3rd December 2015, customers wre ordering items at a rate of around 41 items per second. You can order free delievery items until Tuesday 20th December, standard delivery until Wednesday, 21st December and, for Prime members, Friday, 23rd December.
John Lewis
According to the Mirror, John Lewis are accepting standard Christmas orders until Sunday, 18th December. For next day delivery you'll have to get your shop done before 7pm on Thursday, 22nd December.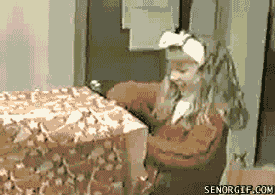 M&S
Be sure to get your orders in before Friday, 16th December or before 8pm on Thursday, 22nd December for next day delivery.
Argos
Order before 6pm 23rd December for next day delivery. This seems impossible but if you're desperate, this is your best shot.
These are just a handful of stores and we don't really trust these dates. Don't risk disappointment and order before Friday, 16th December if you can.