Scarlett Johansson is one of the most talented driving forces in Hollywood right now. As well as being the highest-grossing female actor in the business, the choice of her roles, the music she produces and philanthropy just makes us love her more.
But no-one could have predicted this business venture from the Avengers star. As well giving us plenty of quality cinema, Scarlett is now providing the snackage to go with her films through the new gourmet popcorn shop she's just opened.
Working with advertising executive and husband, Romain Dauriac, the power couple are opening the business in the heart of Paris and will be managed by Dauriac's sister. Lovely to see them keeping it in the family!
Paris is subject to a wave of Americanised restaurants and pop-ups right now and Johansson's "passion for popcorn" and the fact that her husband is French gives this business venture some much needed context.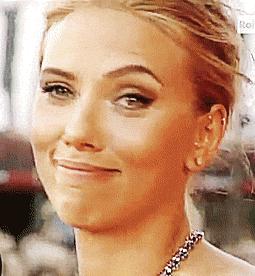 When we say gourmet, we mean gourmet. Flavours will include truffle parmesan and sage, safe sea salt and olive oil, maple, strawberries and cream, and chocolate covered strawberries. Popcorn will never be the same!
Speaking of the shop, Scarlett said: "I am so excited to introduce Yummy Pop, a labour of love and Epicurean enthusiasm. My hope is for Yummy Pop to become a Parisian snacking staple and a symbol of friendship between my two most beloved cities, Paris and New York".
What a sweet sentiment!
It's amazing to see Johansson take on a shop opening on top of her already packed filming schedule.
Look forward to seeing the Lost In Translation star next in Ghost In The Shell, an adaption of a popular Japanese animation that's been hit with justified criticism recently.
Either way, we're always excited to see Johansson back on the silver screen and now we have the perfect snack accompaniment.