Pumpkin Spice lovers are pushing their favourite flavours out of their local Starbucks' and into the wider world of the culinary arts. We bet your parents even know what Pumpkin Spice is in the context of the PSL – a drink that has existed since 2003.
Now the pumpkin spice is moving to more ambitious territory. We would have predicted a popularity rise in lunchable pumpkin pies or maybe pumpkin spice yoghurts but no, pumpkin spice sushi is the logical next step for the Autumnal flavouring.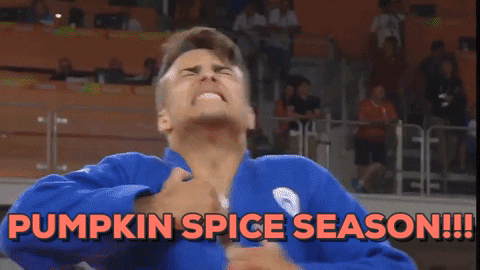 As HelloGiggles report, the spice has spread in the US faster than we could have ever imagined. Pizza and Cheerios have both been given their own pumpkin spice makeovers and now sushi has been overtaken.
The pumpkin tempura mango roll is available to order from New York City Japanese spot, Sushi Sushi. The delicacy has been described by the restaurant's manager as a "spicy tuna roll, but with pumpkin and mango instead of tuna". Pretty self-explanatory but whether it's any good, we couldn't say.
We can see this reworking of the tuna roll being a smash-hit with the vegan community. Sushi Sushi has anticipated this push-back from the people looking into the pumpkin spice culture with disdain.
To combat the skepticism, the NYC restaurant are handing out free pumpkin spice rolls this afternoon. If you're not a New York resident, you've got until the end of the month to try one of these weird rolls.
Either way, this roll will probably be a rousing success, this means that we'll get a clone copy of this Autumnal sushi coming to the UK sooner or later.
The question is whether you're team pumpkin spice or not. You can try making your own pumpkin spice lattes with our recipe if you're unsure.
We would recommend giving it a go. Firstly, you'll probably love it and secondly, you don't want to remembered on the wrong side of history when pumpkin spice inevitably becomes a major food group.