The Autumn months are like practice runs for New Years Resolutions. October has 'frivolous' where functioning alcohols curb their habits for charity. November has 'Movember' or 'No-Shave-November' which is for a fantastic cause but where is the November event for the ladies.
'No-Spend-November' isn't for a charity, it's for the sake of self-preservation. We can all get a bit frivolous with our money and the occasional financial detox can make all the difference, especially with Christmas just around the corner.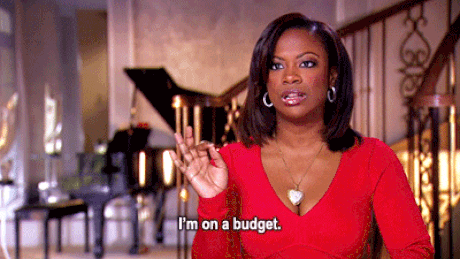 The idea is to only spend money on necessities throughout this month. Of course account for any lapses of commitment but the general idea is to save as much as you can.
As HelloGiggles point out, you need to establish some ground rules. Qualify what a necessity is (commuting, food, bills, gym memberships) and prepare for any acts of god that might cost you a fortune.
Here are six ways to actually succeed at No-Spend-November.
1. Cancel big events or plan them way in advance
If you know you've got a dinner party coming up or are hosting a house party, buy all your supplies with what's left in October's pay-check. That or take your commitment seriously and reschedule.
2. Deals, deals, deals
It's amazing the kind of deals and vouchers you can get online for free. If something is forcing you to break from your No-Spend, at least try to spend as little as physically possible.
3. Use this as an opportunity to kick that addiction
Need that coffee to get the engine running in the morning or that glass of wine to cool down at the end of the night? Forget about it. You can quit anything in a month and the £3 you're spending a day on coffee could amount of 60 spare quid.
4. Count down to the 1st December
And get ready to Treat Yo'self, with one and a half pay-checks worth of expendable cash!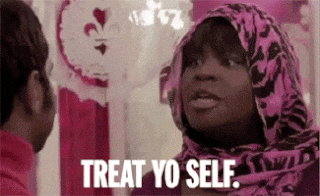 5. Become a hermit
Your most gauging expenditures are properly all the after-work drinks and dinners. The next four weekends might be dull but oh boy will you get to watch a lot of films!