Sorry to make you feel paranoid this early in the week but we've got some bad news about your relationship… When you hear about cheating stories, there's always someone to blame and a whiff of inevitability about it. Out of all the couples you know, if one person was going to cheat, you can guess who it would be.
And weirdly at the same time, we're great at thinking "it's not going to happen to me" but that's pretty much what everyone thinks and yet cheating still happens. However, as soon as you start doubting your partner and relationship, cracks start to form…
According to recent research, people think that their own significant other has a far less chance of cheating than the average member of the opposite sex (this study only included straight couples). Ignorance is bliss, we guess.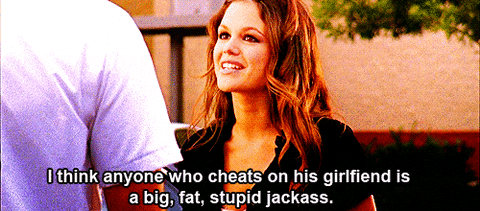 For the study, researches rounded up 200 university students in a relationship for more than three months. They were asked to fill out an online questionnaire about their expectations about relationships and loyalty.
The results found that they believe there's about a 42% chance the average person of the opposite sex will eventually cheat at some point in their lives.
This where it gets interesting. These people believe that nearly 1/2 people will cheat on their partners but when it comes to their personal partners they estimated a 8% chance that they would be cheated on…
9% of the participants had already cheated on these partners… oops.
So what can we draw from this? That we need to have franker discussions with our partners or should we all to practice throwing glasses of water in people's faces in preparation…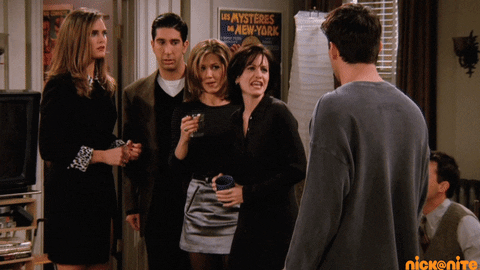 That said, the study was purposefully vague on what infidelity means. What do you count cheating as? Some people might have really narrow definitions of what constitutes as 'cheating' so trust their partners way more than they should…