Okay, so maybe it doesn't exactly qualify as a 'heatwave', but the lovely warm weather we're supposed to get over the next few days has us planning out weekend outings. In need of some inspiration? Of course you are!


There are predicted temperature highs of 25°C across the country, with clear skies and lovely sunshine. But London is seeing the top temperatures!
Here's how to make the most of the next fews days in London before it's probs snowing again.
1. Go to a rooftop or riverside bar
This may be a rare chance to have a drink outside without bundling up in warm clothes, so get yourself to a bar like Boundary in Shoreditch or the Dalston Roof Park to raise a glass to the first moments of summer.
2. Swim in the lido on Hampstead Heath
While the Heath's ponds are open year-round, the unheated Parliament Hill Lido isn't…but it is actually open now! So make like it's mid-summer and take a refreshing dip.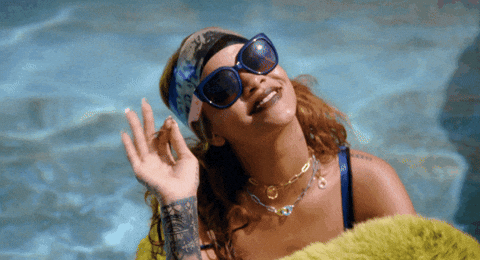 3. Treat yourself to an ice cream
Because why the hell not? Sample the delights of the city's best gelato at Gelupo in Soho or Oddono's in South Ken, the Selfridge's Food Hall, Hampstead, East Dulwich and Battersea.
4. Catch a film at an outdoor cinema
This is THE DREAM for a sunny weekend. And a great place to chat to some hot single people before the film starts. Head to the rooftop cinema at Bussey Building or the Rooftop Film Club in Stratford.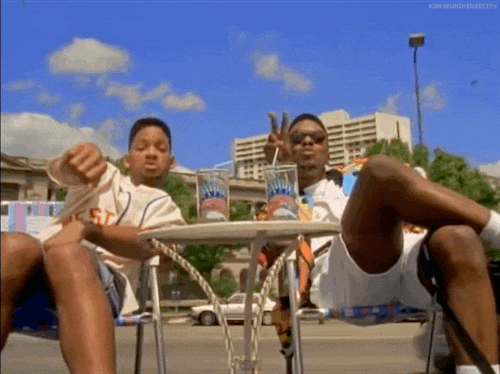 5. Parks and Recreation
Sunshine brings all the hot people to the yard (or park) so get down there! Why not head to Battersea Park or Hyde Park and people watch? Head down after work with some drinks before you go off on a night out. And don't forget to check out our Single Person's Bucket List.