It's easy to just use the basic apps: Facebook, Twitter, Instagram- but apps can be a whole force for good and boost your mood without social media. If you're feeling stressed or overwhelmed, then try these apps for a quick way to get pumped up!
1. Headspace
Popular meditation app Headspace has fans including Emma Watson and Gwyneth Paltrow, who ranks the apps simple exercises to make us all more mindful.
Through mindfulness and meditation, including daily ten minute 'time out' prescriptions, Headspace offers to make you less stressed and more focused in your day to day life.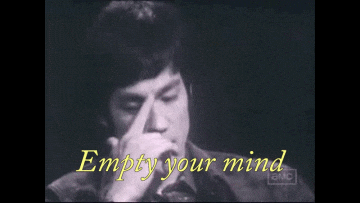 We all know gratitude is an important habit, but how often do we practise what we preach? Taking the time to focus on the positives rather than the negatives can help reboot our mood long-term, and app Gratitude Journal does just that.
The app sends you daily notifications, reminding you to log five things every day you're grateful for – from anything to spending time with friends, to finding a new nature spot.
3. Colour Therapy: An Adult Colouring Book
Mindfulness colouring books for adults have been all the range recently in a throwback to our childhood, but whipping out a massive book and pencil case on your commute home might not be the most practical way to destress your mood.
Luckily, there's a whole host of apps where you can colour in beautiful illustrations right on your phone. Colour Therapy is great, as is Calmeleon- both free on the App Store.
4. Down Dog
Speaking as someone having tried yoga, and failed multiple times, app Down Dog was a game changer. With step by step yoga tutorials and an inbuilt soundtrack ranging from upbeat alternative tunes to calm and relaxing, you can choose the length of practise time. The ten minute pre-sleep workout is a great way to calm yourself down after a busy day.